The fundamental effect of ingredients on the pasting and retrogradation properties of tapioca and corn starch in excess and limited water solvation medium
Samson, Oluwaseun (2018-11-29)
---
The fundamental effect of ingredients on the pasting and retrogradation properties of tapioca and corn starch in excess and limited water solvation medium
(29.11.2018)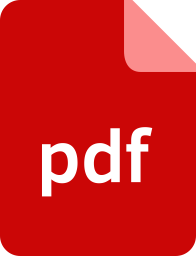 Julkaisu on tekijänoikeussäännösten alainen. Teosta voi lukea ja tulostaa henkilökohtaista käyttöä varten. Käyttö kaupallisiin tarkoituksiin on kielletty.

suljettu
Julkaisun pysyvä osoite on:
https://urn.fi/URN:NBN:fi-fe2018121050241
Tiivistelmä
Native starches, low cost carbohydrate are employed by the food industry to control the textural and organoleptic properties of several starch based foods, such as baby foods, where starch co-exists and interacts with other food ingredients in the food matrix such as, sugars, acids, salts and lipids. This interaction unpredictably and unavoidably affects the organoleptic properties of the final product. This is why these food applications demand the knowledge of starch pasting and viscosity behaviour, because it is necessary to control the organoleptic properties of the finished products and also to obtain consistent viscosity from batch to batch.
The objective of this study was to investigate the effect of ingredients on the viscoelastic properties of corn and tapioca starch used in the production of selected baby foods. In this study, the sugars and acids profile of the cooking medium where the starch is gelatinized was analyzed with a gas chromatograph coupled with flame ionization detector (GC-FID). The results were utilized to prepare sugars and acids starch model solutions for a process simulation to predict starch rheological behaviour. The viscoelastic properties of experiments were carried out with a Rapid Visco Analyser (RVA).
Experimental results showed that all ingredients tested had a significant dilatant (shear thickening) phenomenon on the starches in excess water medium, while on the other hand, in limited water medium, the ingredients exhibited an inverse effect causing a significant pseudo plastic behaviour (shear thinning) on the starch samples. Lipids caused a significant thixotropic (shear thinning) behaviour and were evidently responsible for the irreproducibility of viscosity profile of starch types when added to the mixture. Acids caused shear thinning behaviour due to glucose hydrolysis and reduction in the degree of polymerization. Furthermore, starch lumps were formed in food matrix when starch dispersions were allowed to sediment and also gelatinized with delayed shearing, causing a clumping together of starch granules.
It can be concluded that corn and tapioca starch gelatinization and pasting required for thickening, textural and organoleptic properties of puree-based baby food matrix gives a better viscoelastic properties in excess water solvation medium, in comparison to limited water medium, since cooking in excess water environment has enough solvent externally available for corn and tapioca starch amorphous growth ring, therefore resulting in total disruption of lamellar and crystalline order resulting in a non-thixotropic characteristics of the finished starch-based puree product.
This study may be used as an applicable model for starch-based food product development.