Uncovering the LINC between cytoplasmic keratin 8 and nuclear lamins using 2D and 3D culture systems
Butler-Hallissey, Ciaran (2018-12-04)
---
Uncovering the LINC between cytoplasmic keratin 8 and nuclear lamins using 2D and 3D culture systems
(04.12.2018)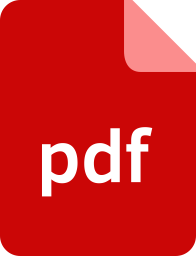 Julkaisu on tekijänoikeussäännösten alainen. Teosta voi lukea ja tulostaa henkilökohtaista käyttöä varten. Käyttö kaupallisiin tarkoituksiin on kielletty.

suljettu
Julkaisun pysyvä osoite on:
https://urn.fi/URN:NBN:fi-fe2018122151587
Tiivistelmä
Keratins are cytoplasmic intermediate filament (IF) proteins found in epithelial cells where they play a significant role in the protection from mechanical stresses. Keratin mutations have been associated with over 60 human diseases in the skin, liver and possibly the intestine. Keratin 8 (K8) is a cytosolic IF expressed throughout epithelial cells in the colonic crypts. Using mouse models, it has been shown that the absence of K8 leads to colitis, colonocyte hyperproliferation, decreased Na+/Cl- uptake, altered crypt morphology and protein mistargeting. Lamins are nuclear IFs that build the nuclear lamina, a mesh network attached to the inner surface of the inner nuclear membrane. Lamins are attached to the nuclear membrane through linker of nucleoskeleton and cytoskeleton (LINC) proteins. LINC proteins have been shown to be connected to actin, microtubules and IFs. Currently, the physical connection between K8 and lamin A has not been elucidated. Organoids are 3D multi-cellular mini organ systems derived from isolations of self-organizing stem cells that. They provide an ex vivo model that develops in a 3D environment while maintaining tissue functionality and cell expression seen in vivo. The aims in this thesis were to determine if K8 and nuclear lamins are physically connected through the LINC complex, while microscopy was used to examine the distribution of lamin A upon loss of K8. A final aim was to create a protocol to isolate, establish and image colon organoids with and without K8. Using the Caco-2 cell line, immunoprecipitation revealed that K8 and lamin A are connected in a protein complex that includes LINC proteins SUN2 and Nesprin-3. Further, western blot showed down-regulation of K8 causes a significant reduction of lamin A but does not alter SUN2 or Nesprin-3 levels. Using fluorescence microscopy, reduction of K8 produced a significant increase in lamin A fluorescence, however, electron microscopy showed no alteration in the nuclear lamina morphology. Finally, colonoid isolation, establishment and immunofluorescent staining were optimised while the loss of K8 decreased colon organoid survivability; however, loss of K8 combined with an APC gene mutation increased survivability. In conclusion, K8 is connected to lamin A and is a core stress protector that helps establish colon organoids.