Research on regulation of Lactobacillus biofilm formation and their characteristics
Yin, Yiting (2019-01-14)
---
Research on regulation of Lactobacillus biofilm formation and their characteristics
(14.01.2019)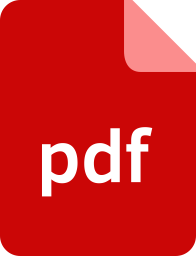 Julkaisu on tekijänoikeussäännösten alainen. Teosta voi lukea ja tulostaa henkilökohtaista käyttöä varten. Käyttö kaupallisiin tarkoituksiin on kielletty.

suljettu
Julkaisun pysyvä osoite on:
https://urn.fi/URN:NBN:fi-fe201901283294
Tiivistelmä
Nowadays, probiotics powder is the main material for the probiotics productions. However, due to the poor resistance of Lactobacillus in the unfavourable culture conditions, the existing technology is limited to vacuum freeze-drying. This kind of probiotics production has high cost and low efficiency. Therefore, it is significant to resolve this problem by improving the resistance of bacteria cells.
Biofilm is a highly organized form of bacteria cells with protein producing by its own and DNA fragments wrapping in the polysaccharides immobilized on the surface. The formation of biofilms can help cells to adapt to adverse environment, reduce the impact of adverse changes and improve the tolerance of bacteria to stressful environment. At present, the research on biofilm mainly focuses on topics in the field of medicine and environment. Fewer studies have been reported on probiotic biofilm such as Lactobacillus biofilm mainly concentrated on single strains. Therefore, the aim of this research is to evaluate the biofilm-forming ability of Lactobacillus strains and to explore the common rules of biofilm formation and the resistance of biofilm-like cells to provide a theoretical basis for the industrial application in the future.
All Lactobacillus spp. studied showed biofilm-forming property. In addition, the morphology of biofilm on soybean particles was observed by Scanning Electron Microscopy (SEM), which showed that adhesion and secretion of extracellular matrix helped to envelop the cells.
Composition and concentration of culture medium and culture conditions had different effects on biofilm formation and this effect had no relationship with the species or the biofilm-forming ability, so it also showed that there was strain specificity. In addition, while exploring the influence factors, it was found that there was a certain correlation between the properties of bacteria and the ability of biofilm formation: the strains with higher film-forming ability had higher hydrophobicity than those with lower film-forming ability.
By comparing the drying and heating resistance of Lactobacillus biofilm-like cells and suspension cells, it was found that the resistance ability of biofilm-like cells to unfavorable conditions was significantly higher.
In conclusion, Lactobacillus has the ability to form biofilm but there is no common rule of the formation which has nothing to do with the species, sources and forming ability. Besides, biofilm-like Lactobacillus cell has a much higher resistance to unfavorable conditions compared with suspension cells. These results lay a theoretical and practical foundation for the industrial application of Lactobacillus biofilm and probiotic productions.