Unintentional drowning : Role of medicinal drugs and alcohol
Pajunen, Tuulia (2019-02-14)
---
Unintentional drowning : Role of medicinal drugs and alcohol
(14.02.2019)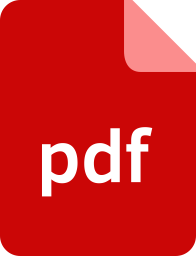 Julkaisu on tekijänoikeussäännösten alainen. Teosta voi lukea ja tulostaa henkilökohtaista käyttöä varten. Käyttö kaupallisiin tarkoituksiin on kielletty.

suljettu
Julkaisun pysyvä osoite on:
https://urn.fi/URN:NBN:fi-fe201902155100
Tiivistelmä
Alcohol is a well-known risk factor in unintentional drownings. Whereas psychotropic drugs, like alcohol, may cause psychomotor impairment and affect cognition, no detailed studies have focused on their association with drowning. Finland provides extensive post-mortem toxicological data for studies on drowning because of its high medico-legal autopsy rate. Drowning cases, 2000 through 2009, for which post-mortem toxicological analysis was performed, came from the database of the Toxicological Laboratory, Department of Forensic Medicine, University of Helsinki, using the ICD-10 nature-of-injury code T75.1. The data were narrowed to unintentional drowning, using the ICD-10 external-injury codes V90, V92, and W65-74. Each drowning case had its blood alcohol concentration (BAC) and concentrations of other drugs recorded. Evaluation of the contribution of psychotropic drugs to drowning was based on their blood concentration by means of a 6-grade scale.
Among victims ≥ 15 years old, unintentional drownings numbered 1 697, of which, 303 (17.9%) were boating-related and 1 394 (82.1%) non-boating-related. Among these, 65.0% of boating-related and 61.8% of non-boating-related victims were alcohol-positive (=BAC ≥ 50 mg/dL). The male-to-female ratio in alcohol-positive drownings was 7.3. At least one psychotropic drug appeared in 453 (26.7%) drowning cases, with some victims' bodies showing up to 7 different drugs. Overall 70 different psychotropic drugs were detectable, with 134 (7.9%) cases both alcohol-negative and psychotropic-drug-positive, of these, 59 (3.5%) were graded 4 to 6, indicating a possible to very probable contribution to drowning. Our findings suggest that psychotropic drugs may play a significant role in drowning, in up to 14.5% of cases, independently or in association with alcohol.
Psychotropic drugs alone or in association with alcohol may be an overlooked risk factor in drowning, due to their effects on psychomotor function and cognition. Future studies should also address other mechanisms—for instance drug-induced long-QT syndrome—by which drugs may contribute to drowning.