Reproductive analysis of HSD17B3 knockout mice
Junnila, Arttu (2019-01-08)
---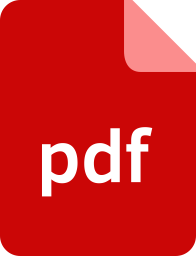 suljettu
08.01.2019
Julkaisu on tekijänoikeussäännösten alainen. Teosta voi lukea ja tulostaa henkilökohtaista käyttöä varten. Käyttö kaupallisiin tarkoituksiin on kielletty.

Julkaisun pysyvä osoite on:
http://urn.fi/URN:NBN:fi-fe201902205802
Tiivistelmä
Hydroxysteroid (17β) dehydrogenase type 3 (HSD17B3) is known to be the primary enzyme responsible for the conversion of androstenedione to testosterone in testes, and thus important for male sexual development, maturation and reproductive health. HSD17B3 deficiency is a known cause of a disorder of sex development, where affected boys are born with outwardly female genitalia, but are virilized at puberty. In this study, we established and characterized an HSD17B3 knockout mouse model to clarify the role and necessity of HSD17B3 for the reproductive phenotype, as well as find a model that could offer new insights to the mechanisms and consequences of the disorder in human patients.

We found that the male HSD17B3 knockout phenotype is indicative of hypogonadism, including shorter anogenital distance, delayed puberty, lower fertility, and lower weight of testes and several other androgen-sensitive tissues, compared to control animals. The effect of the knockout was observed directly on the androgen levels in testes and in circulation. In particular, androstenedione levels were high and testosterone levels low in knockout animals at puberty. In adults androstenedione remained high, but the concentration of serum testosterone was unexpectedly also higher than in controls, yet the hypogonadal phenotype persisted. In addition to changes in hormone levels, increased testicular expression of several genes involved in cholesterol synthesis and steroidogenesis was observed.

This study demonstrates that HSD17B3 is essential for proper androgen homeostasis in mice but other enzymes can produce significant amounts of testosterone as androstenedione accumulates. The likely defect in testosterone biosynthesis during development results in hypogonadism that does not fully recover. Finally, the phenotype of the model has similarities to human patients, providing possibilities to further understand the disorder in humans, to search for novel treatment options, and to identify potential secondary complications.