SUMOylation regulates nuclear accumulation and signaling activity of the ErbB4 receptor tyrosine kinase
Helkkula, Maria (2019-03-08)
---
SUMOylation regulates nuclear accumulation and signaling activity of the ErbB4 receptor tyrosine kinase
(08.03.2019)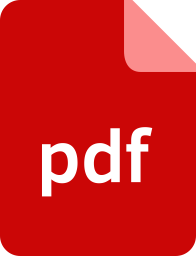 Julkaisu on tekijänoikeussäännösten alainen. Teosta voi lukea ja tulostaa henkilökohtaista käyttöä varten. Käyttö kaupallisiin tarkoituksiin on kielletty.

suljettu
Julkaisun pysyvä osoite on:
https://urn.fi/URN:NBN:fi-fe201903128618
Tiivistelmä
Erb-B2 receptor tyrosine kinase 4 (ErbB4) is a kinase that can signal via a proteolytically released intracellular domain (ICD) in addition to classical receptor tyrosine kinase–activated signaling cascades. Previously, we have demonstrated that ErbB4ICD is post-translationally modified by the small ubiquitin-like modifier (SUMO) and functionally interacts with the PIAS3 SUMO E3 ligase. However, direct evidence of SUMO modification in ErbB4 signaling has remained elusive. Here, we report that the conserved lysine residue 714 in the ErbB4 ICD undergoes SUMO modification, which was reversed by sentrin-specific proteases (SENPs) 1, 2, and 5. Although ErbB4 kinase activity was not necessary for the SUMOylation, the SUMOylated ErbB4 ICD was tyrosine phosphorylated to a higher extent than unmodified ErbB4 ICD. Mutation of the SUMOylation site compromised neither ErbB4-induced phosphorylation of the canonical signaling pathway effectors Erk1/2, Akt, or STAT5 nor ErbB4 stability. In contrast, SUMOylation was required for nuclear accumulation of the ErbB4 ICD. We also found that Lys-714 was located within a leucine-rich stretch, which resembles a nuclear export signal, and could be inactivated by site-directed mutagenesis. Furthermore, SUMOylation modulated the interaction of ErbB4 with chromosomal region maintenance 1 (CRM1), the major nuclear export receptor for proteins. Finally, the SUMO acceptor lysine was functionally required for ErbB4 ICD-mediated inhibition of mammary epithelial cell differentiation in a three-dimensional cell culture model. Our findings indicate that a SUMOylation-mediated mechanism regulates nuclear localization and function of the ICD of ErbB4 receptor tyrosine kinase.