spa typing of methicillin resistant Staphylococcus aureus in Southwest Finland in 2007 and 2008: Evaluating a method transition and strain type diversity
Silvola, Jaakko (2019-03-10)
---
spa typing of methicillin resistant Staphylococcus aureus in Southwest Finland in 2007 and 2008: Evaluating a method transition and strain type diversity
(10.03.2019)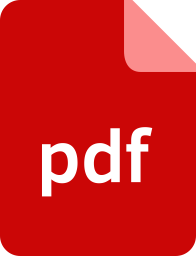 Julkaisu on tekijänoikeussäännösten alainen. Teosta voi lukea ja tulostaa henkilökohtaista käyttöä varten. Käyttö kaupallisiin tarkoituksiin on kielletty.

suljettu
Julkaisun pysyvä osoite on:
https://urn.fi/URN:NBN:fi-fe201903128616
Tiivistelmä
Staphylococcus aureus is a major cause of both nosocomial and community acquired infections. Methicillin resistant S. aureus (MRSA) strains complicate the effective antimicrobial treatment of these infections. They are a major hospital hygiene problem in many countries. In Southwest Finland, the incidence of MRSA has doubled during the last decade and the primary strain typing method of MRSA changed from pulsed-field gel electrophoresis (PFGE) to spa typing in 2009. The aim of this study was to evaluate MRSA strain type distribution and the effect of typing method transition to strain type diversity in Southwest Finland during 2007 and 2008.
The material consisted of 196 confirmed MRSA isolates (one strain/case), of which 62 were from 2007 and 134 from 2008. Material was acquired from the strain collection at the clinical microbiology laboratory of Turku University Hospital. spa typing scheme was set up at the University of Turku and all available isolates were spa typed. In silico analyses of the sequences were done with Ridom StaphType™ (Ridom Bioinformatics) software.
In total, 43 spa types were identified with a typeability of 97.9%. Eighteen spa types were identified in 2007 and 29 in 2008. Three most prevalent spa types were t172 (31.6%), t008 (13.8%) and t040 (12.8%). No statistically significant difference between the discriminatory power of spa typing and PFGE was observed. In conclusion, the endemic strain spa t172 was notably abundant and the justification of method transition confirmed with adequate quantitative concordance.