Does maternal psychological distress influence decision-making in the risk assessment of preterm labour?
Reinilä, Sanni (2019-02-27)
---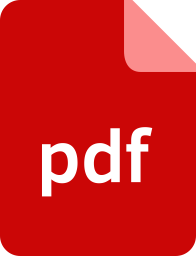 suljettu
27.02.2019
Julkaisu on tekijänoikeussäännösten alainen. Teosta voi lukea ja tulostaa henkilökohtaista käyttöä varten. Käyttö kaupallisiin tarkoituksiin on kielletty.

Julkaisun pysyvä osoite on:
http://urn.fi/URN:NBN:fi-fe201903219630
Tiivistelmä
The risk assessment of preterm labour is difficult and a great number of pregnant women at risk receive synthetic glucocorticoids (sGC) in vain. Pregnant women experiencing psychological distress, such as depression and anxiety, are prone to pains and other somatic symptoms. Psychological symptoms during pregnancy are often underdiagnosed and might so further complicate the risk assessment of preterm labour. We hypothesized that pregnant women with psychological distress are more often unnecessarily exposed to sGC treatments upon suspected threat of preterm labour.
Women receiving sGC were identified from the FinnBrain Birth Cohort. Prenatal depressive, anxiety and pregnancy-related anxiety symptom scores were collected at mid-pregnancy. Symptom scores were compared between those delivering preterm and at term, first in the whole group and second within subsamples based on indication for sGC administration (pain or pregnancy complication). Logistic regression models were conducted to estimate if psychological distress or history of miscarriage predicted term delivery, i.e. unnecessary sGC treatment.
Those ultimately delivering at term (n=38, 51.4%) had more often a history of miscarriage (39.5% vs. 16.7%, p=0.030) and reported more depressive symptoms (EPDS, mean: 5.72 vs. 4.03, p=0.030). Also in the pregnancy complications subsample, higher depressive symptoms were associated with term delivery (EPDS, mean: 6.17 vs. 3.31; p=0.013). In the pain subsample, history of miscarriage seemed to predict term delivery (OR's varied between 0.16–0.22, p-values 0.045–0.082). Term delivery also seemed to be linked with elevated pregnancy-related anxiety both in the regression model as well as in the group comparison (PRAQ-R2, mean 20.0 (preterm delivery) vs. 25.0 (term delivery); p=0.077), but these results did not reach significance.
In this sample of women receiving sCG because considered at high risk for preterm labour, those proceeding to term had experienced more psychological distress in mid-pregnancy.