Mobile software developers' business environment, networking and challenges 2006-2018
Keinä, Juho (2019-04-09)
---
Mobile software developers' business environment, networking and challenges 2006-2018
(09.04.2019)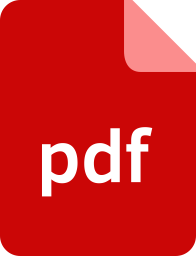 Julkaisu on tekijänoikeussäännösten alainen. Teosta voi lukea ja tulostaa henkilökohtaista käyttöä varten. Käyttö kaupallisiin tarkoituksiin on kielletty.

suljettu
Julkaisun pysyvä osoite on:
https://urn.fi/URN:NBN:fi-fe2019041112044
Tiivistelmä
Research was concluded in co-operation with Nokia Mobile Phones' developers' community. The theoretical framework of research was based on network theories. The idea for the research came from Nokia and the aim was to research what is the future of mobile software and how could the Nokia's developers' community be developed and made more efficient for Nokia. The topic of the research is mobile software developers' business environment, networking, challenges and future foresights from 2006 and outcome in 2018. Research problems were: How does the mobile software developers' business environment look like? How does the mobile software developer's network work? And, Who are the actors in it?

Research was qualitative. Nokia's developers' community had 88 companies form US and Europe from whom 13 companies were selected. 4 companies weren't reached and finally 9 companies were interviewed. The companies were small, medium sized and large. The interviews were conducted in March 2006. The interviews were based on open questions that were selected beforehand and interviews were in-depth interviews. 2 companies were interviewed personally and other with recorded conference calls. The results were that business is fragmented and developing in fast pace. Product delivery is mostly through mobile phone companies' own portals or operator portals (2006). In addition, customers acquire software through aggregaror's portals where software is sold from multiple developer's and sources. The software is bought directly from phone screen. In 2006 future was looking like social networking and mobile tv will get more popular. Also, entertainmetn and multimedia were seen big potential. In this research, also the outcome between 2006 and 2018 was compared in the light of statistics. In statistics, it was shown that in 2006 evaluations of the future business areas were mostly like the main usage of mobile phone software in 2018. Maybe one of the only sectors that was not mentioned ininterviews in 2006, was shopping through mobile phones.

Business environment was seen and challenging and full of bottlenecks. Visions of consolidations were varying between small and large companies. The future outcome between 2006 and 2018 were seen to become reality and in 2011 even the mobile phones' deliveries were higher than notebooks' and desktops' deliveries.