SALIVARY AND SERUM MARKERS OF ANGIOGENESIS IN PERIODONTITIS IN RELATION TO SMOKING
Kasurinen, Akseli; Norvio, Susanna (2019-04-25)
---
SALIVARY AND SERUM MARKERS OF ANGIOGENESIS IN PERIODONTITIS IN RELATION TO SMOKING
Kasurinen, Akseli
Norvio, Susanna
(25.04.2019)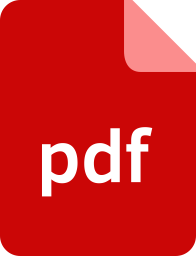 Julkaisu on tekijänoikeussäännösten alainen. Teosta voi lukea ja tulostaa henkilökohtaista käyttöä varten. Käyttö kaupallisiin tarkoituksiin on kielletty.

suljettu
Julkaisun pysyvä osoite on:
https://urn.fi/URN:NBN:fi-fe2019051315307
Tiivistelmä
Angiogenesis is essential in maintenance of periodontal homeostasis, and it is regulated by growth factors and cytokines, including basic fibroblast growth factor (b-FGF), platelet and endothelial cell adhesion molecule (PECAM-1), endoglin, and vascular endothelial growth factor (VEGF). In this study we examined the relation of smoking and periodontitis to salivary and serum b-FGF, PECAM-1, endoglin, and VEGF concentrations.
Full-mouth periodontal status together with unstimulated whole saliva and serum samples were collected from 78 individuals who consisted of 40 periodontitis patients (20 smokers and 20 non-smokers), and 38 periodontally healthy controls (20 smokers and 18 non-smokers). The Luminex®-xMAP™ technique was used to analyze b-FGF, PECAM-1, endoglin and VEGF concentrations in saliva and serum. Concentrations of VEGF (p<0.001), b-FGF(p<0.001), PECAM-1 (p<0.001), and endoglin (p=0.004) in saliva, and that of VEGF (p=0.014) in serum, were higher in periodontitis patients than in controls. Endoglin concentrations in serum were elevated in smokers in comparison to non-smokers (p=0.017). After adjusting for smoking and gender, periodontitis associated significantly with salivary concentrations of b-FGF (OR:2.061 95% CI:1.394-3.107, p<0,001), VEGF (OR:1.002, 95% CI:1.001-1.003, p<0,001), and PECAM-1 (OR:1.001, 95% CI:1.001-1.002, p<0,001).
Taken together, salivary concentrations of VEGF, PECAM-1, and b-FGF associate with periodontitis, while smoking has no effect on this association. Serum concentration of endoglin is prone to smoking.