Effects of radiotherapy on the structural properties and host-derived endogenous activity of dentin
Salminen, Lauri; Rauhanen, Patrik (2019-05-10)
---
Effects of radiotherapy on the structural properties and host-derived endogenous activity of dentin
Salminen, Lauri
Rauhanen, Patrik
(10.05.2019)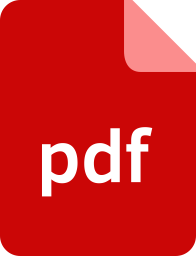 Julkaisu on tekijänoikeussäännösten alainen. Teosta voi lukea ja tulostaa henkilökohtaista käyttöä varten. Käyttö kaupallisiin tarkoituksiin on kielletty.

suljettu
Julkaisun pysyvä osoite on:
https://urn.fi/URN:NBN:fi-fe2019051715987
Tiivistelmä
Abstract:
Objectives: Progressive caries and disintegration of dental hard tissues are clinically observed side effects after radiotherapy of head and neck region. The aim of this study was to assess whether radiotherapy has an effect on the endogenous host-derived matrix metalloproteinase (MMP) or cysteine cathepsine (CC) activity of dentin and to evaluate the effect of irradiation on stiffness of demineralized dentin matrices. Methods: Dentin powder was prepared from coronal dentin of human 3rd molars by trituation of liquid-N2 frozen fragments in a ball mill and assigned to eight mineralized and eight demineralized groups (200 mg, n=4/group). Dentin beams (1mm×2mm×6mm) were cut from human 3rd molars and completely demineralized in 10% phosphoric acid. After baseline measurements of dry mass and elastic modulus the beams were divided into 5 groups (n=10/group). A total radiation dose of 70Gy was given to the samples either in a single dose, or at a pace of 2Gy/day, 5 days/week for 7 weeks, with one group as control for both powder and beams. After radiation, total MMP activity, MMP-2 and -9 activity in irradiated dentin powder was determined using a generic MMP activity test and gelatin zymography. Assays were performed in triplicate. The beams were incubated at 37oC in 1mL of artificial saliva (AS) and the elastic modulus was remeasured immediately after irradiation, after 30d and 60d incubation. Data were analyzed using ANOVA. Results: After 70 Gy of total irradiation, the irradiated dentin powder had a significantly lower total MMP activity compared to the control group (p<0.05). Gelatin zymography also confirmed a significant reduction in MMP-9 activity, and an increase in MMP-2 activity compared to the control group. Elastic modulus of the irradiated beams or control beams was not significantly different immediately after irradiation (p>0.05). However, after 30d or 60d AS incubation, control beams showed lower elastic modulus compared to irradiated beams and the difference was significant at 60d (p<0.05). Conclusion: The study shows that irradiation of dentin powder can have an effect on the endogenous enzymatic activity of dentin and resulted in a slower reduction in stiffness of demineralized dentin matrices compared to control. Further research is needed to elucidate the mechanism of stiffness changes in demineralized dentin matrices.