Processing of sea buckthorn juice with malolactic fermentation
Koivula, Sarianna (2019-05-31)
---
Processing of sea buckthorn juice with malolactic fermentation
(31.05.2019)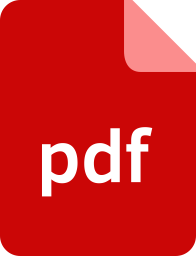 Julkaisu on tekijänoikeussäännösten alainen. Teosta voi lukea ja tulostaa henkilökohtaista käyttöä varten. Käyttö kaupallisiin tarkoituksiin on kielletty.

suljettu
Julkaisun pysyvä osoite on:
https://urn.fi/URN:NBN:fi-fe2019061019861
Tiivistelmä
Health benefits of Nordic berries have been widely reported. Sea buckthorn (Hippophaë rhamnoides) berries contain versatile combination of chemical compounds having health promoting features such water-soluble vitamins (C, B1, and B2), fat-soluble vitamins (A, K, and E), fatty acids, flavonoids, and plant sterols. However, the sour and astringent taste of the berry can be perceived as unpleasant and in part explain sea buckthorns current underutilization. Addition of sugar is possible but not the appropriate way, if healthiness of the berry is wanted to be maintained.

The main chemical factor in the sourness of sea buckthorn is the high concentration of malic acid while phenolic compounds, such phenolic acids, flavonols and their glycosides, and proanthocyanidins, contribute to astringency. Therefore, in this study, malolactic fermentation as tool for modifying sea buckthorn flavor chemistry, in particular compounds responsible for the acidity of sea buckthorn, is being evaluated. In malolactic fermentation microbes utilize malic acid as a nutrient and metabolizes it into less sour lactic acid. In this study, the malolactic fermentation is used to modify the organic acid composition of sea buckthorn juice. Knowledge derived from this work could be used to develop more pleasant tasting berry products that would appeal to consumers and increase the attractiveness and acceptance of sea buckthorn.

Fermentations were performed with three different strains of lactic acid bacteria Oenococcus oeni. Verified amount of starter culture was inoculated (107 CFU/ml) to the juice and it was fermented in 30 °C for 72 hours. Level of malolactic fermentation during fermentation was determined by analyzing sugar and organic acid composition with gas chromatograph with flame ionization detector.

Growth curves were determined for all three strains and slight differences were detected in the growth kinetics of the strains; in the timing of the phases and the cell density in final phases. In demonstrative fermentation done in medium, the primary metabolites detected were lactic acid and mannitol. The gas chromatographic results show that first, malic and citric acids were fermented and then available sugars. In sea buckthorn juice, the malolactic fermentation did not succeed and therefore needs further investigation.