Characterization of glia-vascular interactions in a mitochondrial disease mouse model
Rybas, Sofiia (2019-05-13)
---
Characterization of glia-vascular interactions in a mitochondrial disease mouse model
(13.05.2019)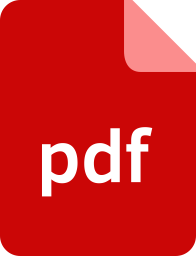 Julkaisu on tekijänoikeussäännösten alainen. Teosta voi lukea ja tulostaa henkilökohtaista käyttöä varten. Käyttö kaupallisiin tarkoituksiin on kielletty.

suljettu
Julkaisun pysyvä osoite on:
https://urn.fi/URN:NBN:fi-fe2019061320431
Tiivistelmä
Mitochondrial diseases are a cluster of genetic disorders with a profound variability of clinical symptoms, caused by mutations in mitochondrial or nuclear DNA, which lead to impairments in ATP production. The human central nervous system is metabolically highly active and energetically demanding. Thus, mitochondrial dysfunction in the brain underlies the development of several neurological disorders in patients. Nevertheless, the mechanistic link between dysfunctional mitochondria in the brain and the development of neurological pathologies remains largely unknown, partly due to the complexity and clinical heterogeneity of these pathologies.
Our previous work indicates that astrocyte-specific deletion of the mitochondrial helicase Twinkle gene leads to severe mtDNA loss, astrocyte activation and early-onset spongiotic degeneration of brain parenchyma, that phenocopy the spongiotic pathology in infantile mitochondrial diseases, Leigh and Alpers-Huttenlocher syndromes. Astrocytes account for approximately 30% of the brain cells and, along with a panoply of other functions, have a salient role in metabolic support and homeostatic maintenance of the brain cells.
In the current study, we utilize mice with astrocyte-specific Twinkle inactivation and dramatic astrocyte activation to investigate the role of astrocyte mitochondria in vascular physiology in the CNS.
Our results indicate that astrocytic mitochondrial dysfunction gives rise to spatially-dependent, prominent changes regarding vascular growth in the brain. Our findings suggest that, at the interface between astrocytes and endothelial cells, mitochondria are pivotal in astrocyte-endothelial cross-talk and regulate vascular homeostasis, which represents a mechanism that confers new insights into the pathogenesis of mitochondrial encephalopathies.