Isolation and characterization of acylated anthocyanins from purple potato, (Solanum tuberosum L.) 'Synkeä Sakari'
Ali, Basit (2019-06-27)
---
Isolation and characterization of acylated anthocyanins from purple potato, (Solanum tuberosum L.) 'Synkeä Sakari'
(27.06.2019)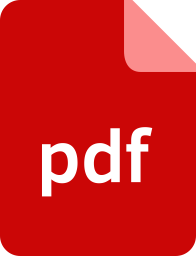 Julkaisu on tekijänoikeussäännösten alainen. Teosta voi lukea ja tulostaa henkilökohtaista käyttöä varten. Käyttö kaupallisiin tarkoituksiin on kielletty.

suljettu
Julkaisun pysyvä osoite on:
https://urn.fi/URN:NBN:fi-fe2019070322679
Tiivistelmä
Anthocyanins are a group of flavonoids present in plant tissues, particularly in flowers and fruits, as colored pigments. Examples of food plants rich in anthocyanins include blueberries (Vaccinium corymbosum), blackberries (Rubus fruitcosus), pomegranates (Punica granatum), black rice (Oryza sativa L.), black soybean (Glycine max L. Merr.), red onions (Allium cepa L.), and purple potatoes (Solanum tuberosum L.). Anthocyanins may have health benefits, for instance, anti-diabetic, anti-obesity, and anti-carcinogenic properties. In purple potatoes, anthocyanins exist mainly as acylated glycosides. Acylation greatly increases the stability of anthocyanins.

This study was designed to isolate and characterize the acylated anthocyanins from a purple potato (Solanum tuberosum L.) cultivar, 'Synkeä Sakari'. Potatoes were freeze-dried and milled, followed by anthocyanin extraction. Anthocyanins were extracted using food grade and non-food grade methods. Purification of anthocyanins was achieved by using Amberlite XAD-7 adsorbent. Quantification of both the crude and purified extract was accomplished using high-performance liquid chromatography (HPLC) and external standard curve method with cyanidin-3-O-glucoside as the standard. Preparative HPLC was used to isolate the acylated anthocyanin compounds as separated fractions. The mass spectrometric (MS) analyses were performed with a UHPLC–QToF–MS/MS instrument for obtaining exact masses. Nuclear magnetic resonance spectroscopy (NMR) was used for structural elucidation of the anthocyanins.

This study resulted in the quantification and identification of the purple potato anthocyanins. The amount of anthocyanins in the food grade crude extract from 100 g of potato (fresh weight) was 37.02 mg and the amount of purified anthocyanins present in the extract was 26.34 mg. The main anthocyanins identified were the rutinoside and glucosides of peonidin, petunidin, malvidin, and cyanidin acylated to p-coumaroyl, and feruloyl. Based on the 1D and 2D NMR, the tentative molecular structure of the most abundant anthocyanin peak was elucidated as peonidin-3-(4ꞌꞌꞌ-p-coumaroyl)-rutinoside-5-glucoside.