The preventive effect of n-3 polyunsaturated fatty acids on salmonella infection and the mechanism
Huang, Hongxuan (2019-06-26)
---
The preventive effect of n-3 polyunsaturated fatty acids on salmonella infection and the mechanism
(26.06.2019)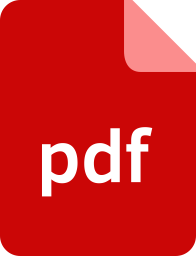 Turun yliopisto
suljettu
Julkaisun pysyvä osoite on:
https://urn.fi/URN:NBN:fi-fe2019080823692
Tiivistelmä
Salmonella is one of the most harmful food-borne pathogens. Typical symptoms of salmonella infections are diarrhea, fever and even septicemia, causing deaths and economic losses around the world. n-3 polyunsaturated fatty acids (n-3 PUFA), have anti-inflammatory function, which could alleviate diseases caused by certain bacterial infections. However, there is no report on the prevention of salmonella infection by n-3 PUFA.

The aim of this study was to investigate the preventive effect of n-3 PUFA on salmonella infection as well as its mechanism of the effect. Healthy C57BL/6 mice (n=16) were fed with diet rich in either n-3 PUFA or linoleic acid (18:2 n-6) for 7 days prior to infection with Salmonella Typhimurium SL1344. The survival rate and tissue damages were Observed. The inflammatory level was detected by ELISA. Using GS-MS and MisSeq analyzing the short-chain fatty acids and microbiota in mice feces. The direct inhibitory tests were established in vitro.

Results indicate that n-3 PUFA could reduce and delay deaths by salmonellosis in mice as well as decrease the body weight loss and tissue damage. In vitro study shows that n-3 PUFA had no direct inhibitory effect on Salmonella Typhimurium SL1344. n-3 PUFA could alleviate excessive inflammatory response after infection. n-3 PUFA supplementation could regular intestinal microbiota and alter short-chain fatty acids, helping prevent salmonella infection.