Unraveling significance of receptor-ligand interaction on Jagged1 mobility, filopodia and ligand clustering in the Notch signaling pathway
Ronagh, Khashayar (2019-08-02)
---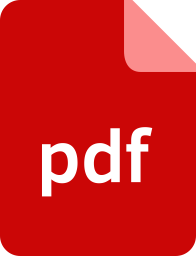 suljettu
02.08.2019
Julkaisu on tekijänoikeussäännösten alainen. Teosta voi lukea ja tulostaa henkilökohtaista käyttöä varten. Käyttö kaupallisiin tarkoituksiin on kielletty.

Julkaisun pysyvä osoite on:
http://urn.fi/URN:NBN:fi-fe2019090627204
Tiivistelmä
The Notch signaling pathway plays a crucial role in many diseases. It has been proven that the Notch pathway is involved with several human cancers, including T-cell acute lymphoblastic leukemia (T-ALL) and lymphoma. It has been reported that abnormal activation of Notch signaling in breast, skin, lung, cervical, pancreas, colon and brain cancers. Despite the importance of the pathway, many parts of the pathway are still unclear for scientists. Many methods have been developed in the past years; the methods cover a wide array of methods based on in vitro and in vivo. The methods focus on genetical, molecular, biochemical, and bioinformatics aspects of the Notch signaling pathway and include analyzing the Notch interactome, posttranslational modifications of Notch, ligand binding assays, and protocols to assess proteolytic cleavage and transcriptional target genes. The final outcome and activation of the pathway have a direct relation to the expression profiles of ligands, receptors, and several modifying enzymes.

Imaging techniques are useful tools as well in the Notch signaling pathway; they are able to visualize oscillation related to the pathway and monitor the Notch activity in cells. In the current study, we will focus on one of the five cell surface Notch ligands Jagged1 (JAG1). Jagged1 is overexpressed in many cancer types and plays a critical role in several aspects of cancer biology. The current study provided some situations that mimic all the possible Jag1-NECD1 interactions in an in vitro model. The mimicked interactions include force-independent ligand endocytosis (recycling model), force-dependent ligandmediated receptor endocytosis (the pulling-force model) and control. The outcomes of this study reached through looking at Jag1 dynamic on filopodia, Jagged1 clusters, Cis-interactions and filopodia formation. In Jagged1 dynamic on filopodia studies, Jagged1 dynamics were Interaction-dependent and changed by the conditions. In Jagged1 cluster dynamic, our cluster study groups were separated by their cargos which were receptor-ligand complexes. We observed clusters dynamics changes by the possible involvement of the actin cytoskeleton, endocytic factors and clusters cargos. Also, clusters lifetimes on the membrane were influenced due to the scission factors and cargos interactions. In addition, our different Jag1- NECD1 interactions simulated clusters formation differently as we checked clusters densities in our groups. Furthermore, we observed Jag1 Impact on filopodia formation; according our results, we suggest F-actin bundles and actin-binding proteins and Jag1 ligands together induce filopodia formation. Blocking Cisinteractions assumed to stop inhibitory effect but it caused reduction in Jagged1 dynamic in form of cluster and non-cluster. By checking the results between the control groups and Jag1-NECD1 groups, we suggest some new therapeutic targets on the Notch signaling in the signal sending cells that they are involved in Jag1 ligands recycling and lateral diffusion process, these targets can interrupt Jag1 dynamics on the membrane and therefore stops the Notch signaling on the signal receiving cells.