Mechanistic study of JNK inhibition in the context of depression
John, Jismi (2019-10-10)
---
Mechanistic study of JNK inhibition in the context of depression
(10.10.2019)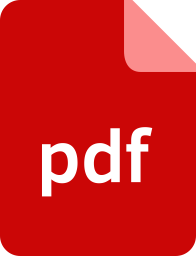 Julkaisu on tekijänoikeussäännösten alainen. Teosta voi lukea ja tulostaa henkilökohtaista käyttöä varten. Käyttö kaupallisiin tarkoituksiin on kielletty.

suljettu
Julkaisun pysyvä osoite on:
https://urn.fi/URN:NBN:fi-fe2019101833765
Tiivistelmä
Study 1:
Anxiety and depression disorders are the largest contributor for global disability and affects 4% of the world population. The patient remission rate is only 30-40% with single anti-depressant treatment, leaving a majority of the patients without concrete solutions. Most anti-depressant therapies are still based on the mechanisms that were discovered 50 years ago. Therefore, there is a need to discover the molecular mechanisms underlying depression to develop anti-depressants with better efficacy. Recently, a study from Coffey lab has linked anxiety and depression to c-Jun N-terminal Kinase (JNK) activity in the adult born granule cells of the hippocampus.
The purpose of this study was to identify the role of JNK in calcium signaling in neurons in vitro and identify if pharmacological inhibition of JNK in dentate gyrus (DG) granule cells renders a circuit wide change in the CA3 neural activity in vivo. To study the calcium signaling, hippocampal neurons were transfected with calcium indicators with and without JNK inhibitor. I found that JNK inhibition in neurons elicit a higher amplitude of cytosolic calcium levels as compared to controls. To study the circuit level mechanism of JNK activity, I used fiber photometry in awake behaving mice to determine the neural activity dynamics in the CA3 after JNK inhibition at the DG granule cells. The results suggest that JNK inhibition at the neurogenic niche of the DG alters the CA3 activity and this correlates to anxiolytic behavior responses at 6 weeks. Altogether, this study suggests that JNK plays a pivotal role in the molecular and circuit level mechanisms linked to depression and anxiety by altering the calcium homeostasis of the cells.
Study 2:
Ketamine is a fast-acting anti-depressant that is already available in the market for treatment resistant depression, although the mechanism of its antidepressant activity has not yet been understood completely. I tested if ketamine a fast-acting anti-depressant alters JNK activity in vitro. FRET and phospho immunoblotting techniques were used to determine the JNK phosphorylation levels at various time points after ketamine treatment in the neuronal culture. It was showed that there is a decrease in the JNK activity in the cells after 2 hours of ketamine treatment. This result suggests that JNK might be a downstream target of ketamine and the rapid on-set of the anti-depressant action of ketamine can be potentiated by altering JNK activity.