Part 1: The role of amyloid fibrils in protein aggregation diseases and molecular therapy. Part 2: Isolation of single-chain Fraction variable antibodies that bind to the toxic 8 kDa-fragment of gelsolin using phage display
Holm, Patrik (2019-09-06)
---
Part 1: The role of amyloid fibrils in protein aggregation diseases and molecular therapy. Part 2: Isolation of single-chain Fraction variable antibodies that bind to the toxic 8 kDa-fragment of gelsolin using phage display
(06.09.2019)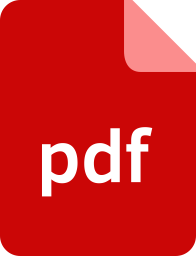 Julkaisu on tekijänoikeussäännösten alainen. Teosta voi lukea ja tulostaa henkilökohtaista käyttöä varten. Käyttö kaupallisiin tarkoituksiin on kielletty.

suljettu
Julkaisun pysyvä osoite on:
https://urn.fi/URN:NBN:fi-fe2019101532854
Tiivistelmä
Gelsolin amyloidosis (Meretoja's disease) is an inherited disease with slowly developing neuromuscular symptoms. Patient's carry a mutation leading to misfolding of the gelsolin protein, which initiates an aberrant proteolytic cascade. Eventually, amyloidogenic and toxic 8 kDa fragments of gelsolin are formed. These fragments self-assemble to harmful amyloid oligomers and fibrils.
The molecular mechanisms of the disease are unknown. No cure exists and little effort has been devoted to identification of molecules that bind to the 8 kDa fragment. Such binders would have potential as therapeutic fibril-inhibiting agents, as detection reagents in diagnostic assays and as research tools for elucidating the pathophysiology of Gelsolin amyloidosis.
In this study, we used phage display to identify antibodies that bind to specific epitopes of the 8 kDa fragment. Peptides derived from the 8 kDa fragment were used as antigens. After four rounds of selection, antibodies were expressed in E. coli in a soluble form and screened using antigen-specific immunoassays. Selected clones were produced in larger amounts, sequenced and characterized using Bio-Layer Interferometry. Five unique antibodies, each recognizing different epitopes of the 8 kDa fragment with affinities in the nanomolar range, were identified. These clones were further evaluated as potential binding partners in a heterogenous immunoassay specific to the 8 kDa fragment.