Characterization of the novel solute carrier 26A7 gene and its impact on thyroid cell function
Tanner, Katariina (2019-10-10)
---
Characterization of the novel solute carrier 26A7 gene and its impact on thyroid cell function
(10.10.2019)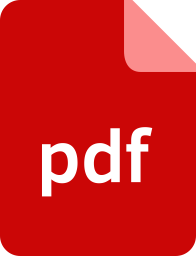 Julkaisu on tekijänoikeussäännösten alainen. Teosta voi lukea ja tulostaa henkilökohtaista käyttöä varten. Käyttö kaupallisiin tarkoituksiin on kielletty.

suljettu
Julkaisun pysyvä osoite on:
https://urn.fi/URN:NBN:fi-fe2019112143589
Tiivistelmä
Thyroid hormones (THs) are essential for normal growth and development. Insufficient production of THs at birth leads to congenital hypothyroidism (CH) affecting approximately 1:3000 newborns worldwide. The etiology of CH is largely unknown. The two most common types of CH are dysgenesis, a developmental deficit of the thyroid, and thyroid dyshormonogenesis, a defect in TH synthesis. Recently, a novel loss-of-function mutation among Finnish CH families in solute carrier family 26 member 7 (SLC26A7) was found. SLC26A7 has been described as an anion transporter expressed mainly in the kidney, but its role in the thyroid disease or function was not known.

To understand the role of SLC26A7 in thyroid more in detail, we generated a Slc26a7 knock-out thyrocyte model using CRISPR-Cas9 technique. The impact of Slc26a7 deletion on gene and protein expression was studied with qPCR and Western blotting. Alterations in signal transduction or thyrocyte function were analyzed by cAMP, intracellular Ca2+ and iodide uptake measurements.

Interestingly, gene expression of all analyzed thyroid-specific genes was significantly downregulated in Slc26a7 knock-out thyrocytes compared to the control cells. Similar downregulation of Pax8 and thyroglobulin (Tg) protein levels was detected. Furthermore, iodide uptake was drastically reduced in knock-out cells. Surprisingly, protein level of thyroid stimulating hormone (Tsh) receptor α- subunit was upregulated, and TSH-stimulated cAMP production and ATP- stimulated Ca2+ release were increased in knock-out cells.

In conclusion, inactivation of the Slc26a7 in rat thyrocytes alters the thyrocyte morphology, gene expression and impairs the iodine uptake, supporting the essential role of Slc26a7 in thyrocyte function.