Effect of triacylglycerol structure of docosahexaenoic acid (DHA) in the feed on the lipids of livers in rats
Vuori, Leena (2019-11-06)
---
Effect of triacylglycerol structure of docosahexaenoic acid (DHA) in the feed on the lipids of livers in rats
(06.11.2019)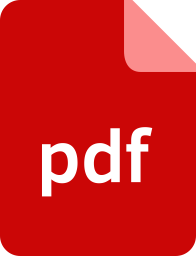 Julkaisu on tekijänoikeussäännösten alainen. Teosta voi lukea ja tulostaa henkilökohtaista käyttöä varten. Käyttö kaupallisiin tarkoituksiin on kielletty.

suljettu
Julkaisun pysyvä osoite on:
https://urn.fi/URN:NBN:fi-fe2019120946263
Tiivistelmä
Dietary lipids, predominantly triacylglycerols (TAGs) of seafood sources provide long-chain omega-3 polyunsaturated fatty acids [LC (n-3) PUFAs] which participate in numerous physiological functions in the body. Docosahexaenoic acid [DHA, 22:6(n-3)] is essential for the proper development and functioning of the brain and retina throughout life. However, the deficiency of DHA in humans has been reported in most of the world. It has been shown that the intramolecular fatty acid (FA) distribution of TAG affects the absorption of lipids. However, before recent advances in the synthetisation and determination of enantiospecific structured TAGs, the investigation of the impact of stereospecific structure of dietary TAG on absorption of FAs has been limited.

The aim of this work was to investigate the effect of feeding with enantiopure (> 96%) structured TAGs (enantiomers sn DHA-18:0-18:0 and sn-18:0-18:0-DHA and their regioisomer sn-18:0-DHA-18:0) on the FA content and composition of the liver in rats. The work focused on lipid extraction from liver samples and gas chromatographic analysis of methyl esterified FAs of the extracted and fractionated lipids. The 5-day intervention with 360 mg/d structured TAGs was sufficient to modify the FA composition of livers in mildly (n-3) deficient Sprague-Dawley rats compared to controls. In addition, differences between DHA fed groups were observed in certain FA contents of liver lipids.

DHA was more efficiently incorporated in liver TAGs from the sn-1 position compared with the sn-3 position. Further, DHA at the sn-1 position of structured TAG increased the content of 20:1(n-9), 20:3(n-3), and total (n-3) PUFAs in liver TAGs compared with the sn-3 position. In liver phospholipids, intervention with TAG containing DHA at the sn-1 position increased the concentration of stearic acid and decreased the concentration of 16:1(n-7) compared with the sn-3 position. However, no differences in FA composition of livers were observed, when DHA was located at sn-2 position compared to the sn-1 and sn-3 positions.

A longer intervention period could perhaps confirm these interesting findings. In the future, the information on the bioavailability of LC (n-3) PUFAs from structured TAGs could be used to produce oils that are more efficiently absorbed.