Automatic Detection of Epileptic Seizures and Epileptogenic Focus based on Deep Learning with Attention Mechanism
Wang, Ziyu (2019-12-04)
---
Automatic Detection of Epileptic Seizures and Epileptogenic Focus based on Deep Learning with Attention Mechanism
(04.12.2019)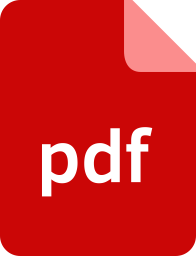 Julkaisu on tekijänoikeussäännösten alainen. Teosta voi lukea ja tulostaa henkilökohtaista käyttöä varten. Käyttö kaupallisiin tarkoituksiin on kielletty.

suljettu
Julkaisun pysyvä osoite on:
https://urn.fi/URN:NBN:fi-fe202001223067
Tiivistelmä
As a neurological disease, epilepsy might cause muscles' involuntary convulsion and sometimes leads to sudden tumble, and the loss of consciousness, even life-threatening. Electroencephalography (EEG) can record the abnormal electrical activity of cerebral neurons during seizures, thus it has become the most important method for exploring the characteristics of epilepsy. At present, the diagnosis of epilepsy is mainly based on the analysis of the patient's clinical manifestations and EEG recordings.
After the diagnosis of epilepsy, patients with drug-resistant epilepsy need brain surgery to remove the epileptogenic seizure area for the thorough cue. Locating the region of seizure onset precisely is very important before the surgical treatment. Intracranial EEG is widely utilized for various analyses of cerebral activities and it is a useful method to localize the epileptogenic zone.
In clinical, EEG analyzing is mostly carried out by neurological specialists. However, manually analyzing the EEG data is not only a tremendous burden for practitioners but also an interface of patients' normal life. So, the automatic detection of epileptic EEG signals is of great importance in clinical. Machine learning techniques, along with its branch, deep learning techniques, are being used in the task of epileptic EEG signals analysis. In this thesis, we design a convolution neural network structure with an attention mechanism for the task of automatic detection of epileptic seizures and epileptogenic focus respectively. The attention mechanism means enhancing the important part of input data to gain an improvement in robustness.
In the first part of the thesis, we design a deep learning module with attention mechanism, using single-channel EEG signals to detect epileptic seizures. The effectiveness of our model is compared with the state-of-the-art research on the Bonn EEG Dataset and the CHB-MIT Dataset. The result shows that the attention mechanism helps improve the accuracy and the universality of epileptic seizure detection.
In the second part of this thesis, we extend our model into multi-channel EEG signal analysis. We implement a channel-combination method with attention mechanism and use the multi-channel CHB-MIT EEG Dataset to evaluate our model. By comparing with other methods, our model achieves better performance in accuracy and robustness.
The last part of the thesis is about the automatic detection of epileptogenic focus. We modify our neural network structure based on attention mechanism with its depth and width and then apply our network onto the Bern-Barcelona EEG Dataset for the task of identifying focal epileptic segments and non-focal epileptic segments. The experiment result shows that our model has the ability in classification focal epilepsy EEG signal and non-focal epilepsy EEG signal. It's an attempt of applying the deep learning technique with attention mechanism to this field.