Building Characters from Crumbs: How the Spatial Setting Influences Protagonist Development in Jojo Moyes' Me before You
Kontkanen, Anna (2019-12-16)
---
Building Characters from Crumbs: How the Spatial Setting Influences Protagonist Development in Jojo Moyes' Me before You
(16.12.2019)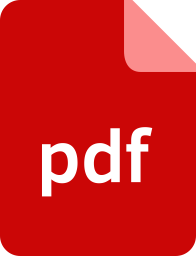 Julkaisu on tekijänoikeussäännösten alainen. Teosta voi lukea ja tulostaa henkilökohtaista käyttöä varten. Käyttö kaupallisiin tarkoituksiin on kielletty.

suljettu
Julkaisun pysyvä osoite on:
https://urn.fi/URN:NBN:fi-fe202001243424
Tiivistelmä
This MA thesis studies how the narrative space and the spatial setting affect literary character's development within a novel. I utilise Jojo Moyes' novel Me before You as a primary source for my analysis. The protagonist develops from a static character to dynamic a character in the novel, and I consider the change of the spatial setting as a principle initiator of her development. Before the analysis, I give a theoretical introduction to the topic. First, I define the concept of the literary character and discuss the literary character's constituents on Phelan's terms, and then, I proceed to the external and internal devices of dynamic characterisation. I consider texts as the author's media for transmitting a mimetic reading of, for example, a character. The text has a rhetorical function as a representation of a certain reading, and therefore, I include notions of implied author and narrator, as well as, the narrative audiences to my study. After laying the principles of the dynamic characterisation and the reader response, I proceed to the theory of the narrative space on Ronen's terms. I discuss the narrative space, the frames in general and the frames that are actualised as the imminent settings of the narrative. I explain how the main character's staticity and dynamicity are seen in the different spatial settings of the narrative, and I find that her staticity is highlighted in her familiar domestic setting, whereas the new imminent settings of the narrative reveal her increasing dynamicity. Following Kress, I categorise the protagonist to have four developmental phases. The preparation and the pressuring phases are most visible in the character's old settings, and they reveal her staticity and need for change. The realisation and the validation phases appear in the new distant frames and settings of the narrative, and they highlight her increasing dynamicity.
If the reasons behind the statistic or dynamic representations are explored further, I find that the new spatial settings reveal the character's new attributes. She becomes more independent, feminine and courageous. The change can be interpreted from the detailed semantic structures of the narrative. She describes her new settings in detail and utilises more positive adjectives and dynamic adverbs in the new settings in comparison to her old settings. The adverbs and adjectives are connected to the interpretation of the character's emotional and mental development that empower the representation of a dynamic character.