Wearable physiological signal and motion monitoring system using flexible materials
Bao, Shenjie (2019-12-05)
---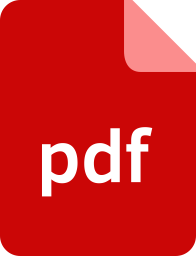 suljettu
05.12.2019
Julkaisu on tekijänoikeussäännösten alainen. Teosta voi lukea ja tulostaa henkilökohtaista käyttöä varten. Käyttö kaupallisiin tarkoituksiin on kielletty.

Julkaisun pysyvä osoite on:
http://urn.fi/URN:NBN:fi-fe202002276677
Tiivistelmä
To solve the pain points of traditional clinical monitoring instruments and wearable systems, this thesis proposed a wearable physiological signal and motion monitoring system using flexible materials.
The hardware systems were non-invasive, wearable, reconfigurable and comfortable for the users. In this research, two systems were proposed for upper limb and lower limb signal acquisition and analysis with flexible sensors. The hardware systems for the upper limb and lower limb were developed separately with a similar design concept, platform and process. Based on the hardware system, the corresponding software applications based on Laboratory Virtual Instrument Engineering Workbench (LabVIEW) and Android were also proposed.
In the upper limb system, electrocardiogram (ECG), respiration signal and motion signals were collected. From the material side, smart textile materials were used as ECG electrodes. A structure of textile electrodes was presented. There were three types of materials studied in this thesis for the feasibility of ECG signal acquisition. Polydimethylsiloxane-graphene (PDMS-graphene) was designed as a stretching sensor for the respiration signal on the abdomen. The experiments for basic properties and the applicability were conducted. The experiments showed the feasibility of flexible sensors and systems for the interested signals and parameters.
On the other hand, the lower limb system mainly focused on a user-friendly and closed-loop solution for lower limb activity rehabilitation and evaluation. The proposed lower limb system included a novel plantar pressure distribution insole and a multi-functional band. The proposed system for lower limb acquired the signals which can reflect the status of myodynamia, lower limb range of motion (ROM) and balance ability. The interested signals included plantar pressure distribution, motion signals and electromyography (EMG) signals. Flexible pressure sensors and fabric conductive lines were made as a novel plantar pressure distribution sensor to acquire the plantar pressure distribution. The carbonized foam electrodes were applied for EMG acquisition on the user's shank. The experiment on volunteer adults indicated the feasibility of the lower limb system.
The novel flexible PDMS-graphene stretching sensor, textile electrodes, carbonized foam electrodes and flexible plantar pressure distribution sensor were designed for the respiration, ECG, EMG and plantar pressure correspondingly. These soft and flexible material selections and implementations showed the novelty of the thesis. The prototypes of the hardware and software in this thesis presented a high accuracy and had the feature of user-friendly. The systematical verification methods for the flexible sensors presented in this thesis were also an advantage of the thesis. The novel rehabilitation and evaluation process for the lower limb system provided a more comfortable way for both lower limb patients and medical therapists compared with the state of the art and clinical practice. The proposed wearable system for the upper limb and lower limb showed great potential applications for both home-based scenarios and clinical practice.