Simulation and Optimization of Micro-Nano Satellite Communication System for Wide-Area Internet of Things
Gao, Xiang (2020-03-14)
---
Simulation and Optimization of Micro-Nano Satellite Communication System for Wide-Area Internet of Things
(14.03.2020)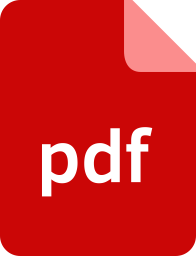 Julkaisu on tekijänoikeussäännösten alainen. Teosta voi lukea ja tulostaa henkilökohtaista käyttöä varten. Käyttö kaupallisiin tarkoituksiin on kielletty.

suljettu
Julkaisun pysyvä osoite on:
https://urn.fi/URN:NBN:fi-fe202003259309
Tiivistelmä
Constructing a space-based Internet of Things (IoT) as a supplement and extension of the ground Internet of Things can effectively overcome the problem of the mismatch between the service capability and the demand and achieve the target of global real-time full coverage communication. Due to the advantages of low cost, short development cycles, and mass production of micro-nano satellites, micro-nano satellites are widely used as the part of the space-based Internet of Things. However, due to the strict volume and quality limitations, antennas of micro-nano satellites have small gain, which is difficult to transmit information in long distance and high capacity. And micro-nano satellite has a small coverage on the ground and poor stability due to switch satellite-ground links frequently. At this time, it is necessary to construct a satellite constellation by effectively combining the advantages of different types of satellites with different orbits, and establish a multi-layer orbit satellite communication network to improve network stability, reduce transmission delay and achieve the goal of real-time full coverage communication. By this way, we can provide high-quality, high-reliability, large-capacity communications to users.

In this thesis, we mainly study important role of the satellite network in the space-ground integrated network. Firstly, we analyze orbit parameters of satellites, which provides theoretical basis for the modeling and simulation of the satellite system. Secondly, the possibility of satellite-to-ground communication and inter-satellites communication is analyzed through the design and calculation of satellite-to-ground and inter-satellites communication link budgets. And then, we design a low orbit micro-nano satellites network which meets the budget results and can realize real-time full coverage communication. Moreover, we combine it with the medium orbit satellite network to form a multi-layer satellite network structure, and we compare these two network structures. Finally, Stability of the network requires that the communication network should be established between any LEO satellite and MEO satellite and install matching transmitter/receiver devices on each of them, which leads to the increase of the volume and quality of micro-nano satellites and complexity of the communication network topology. To solve the above problems, the LEO micro-nano satellites are divided into several groups according to the inter-satellite communication access. The inter-satellite communication network is optimized and managed in a layered manner.

Because using true satellites to test the performance of designed systems is unrealistic, we use computer software to simulate satellite communication system with low cost and high reliability. In this thesis, we use Satellite Tool Kit (STK) and Matlab to plan and simulate. The simulation results show that: We can achieve real-time full coverage communication through using 84 micro-nano satellites and 12 medium orbit satellites to form a multi-layer satellite network, and according to the visibility and coverage analysis, the design is feasible. Finally, we divide the structure into groups, and the number of inter links are reduced 40 to 15 to decrease the complexity of the system.
Samankaltainen aineisto
Näytetään aineisto, joilla on samankaltaisia nimekkeitä, tekijöitä tai asiasanoja.
Salomaa, Lassi

(

05.12.2019

)

Field Programmable Gate Arrays (FPGAs) are compelling for use in satellites, which do not have high budgets. Radiation can however cause errors in FPGAs and this has to be taken into account in the design process. FPGAs ...

suljettu