Sparse Electromyography-based Mirror Therapy System for Gesture Recognition by Multi-Model Ballot Network
Ji, Yuehua (2020-01-27)
---
Sparse Electromyography-based Mirror Therapy System for Gesture Recognition by Multi-Model Ballot Network
(27.01.2020)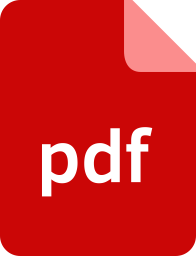 Julkaisu on tekijänoikeussäännösten alainen. Teosta voi lukea ja tulostaa henkilökohtaista käyttöä varten. Käyttö kaupallisiin tarkoituksiin on kielletty.

suljettu
Julkaisun pysyvä osoite on:
https://urn.fi/URN:NBN:fi-fe2020041719152
Tiivistelmä
Electromyography (EMG) is a kind of dynamic electrical signal released by a muscle when contracting, which indicates the activity of its nerves. Mirror therapy system is based on this characteristic of the electromyography signal, which aims to build a basic system that can collect EMG signals from the healthy limb of patients with hemiplegia or disability, process and analyze data timely, and project corresponding limb movements on a screen above the damaged limb, whose prospect is to achieve the effect of rehabilitation by applying certain sensory stimulation to the patient. The system consists of 3 parts: motion monitoring, cloud data processing and classification, and client-end display. The functions of corresponding modules are realized by the bracelet, cloud server and mobile phone respectively. The cloud server receives and processes the gesture data collected by the bracelet and sends the result to the mobile phone to realize the linkage and collaboration among the functions of each module.

The main task of this thesis is to construct a multi-model ballot system which can realize efficient classification performance. We use the portable bracelet MYO to carry on massive data collection. After the data being pre-processed, the features of the data are extracted and the required time domain signal graph, frequency domain graph and spectrogram respectively for gesture recognition are generated. In this paper, AlexNetbased model structure and Adaptive Moment Estimation Optimizer which is called ADAM optimizer are mainly used to train and classify 10 types of images (corresponding to 10 different gestures). The integrated ballot system consists of 5 kinds of network structures trained from different graphs. In the system, different weights are assigned to the network structures of different parts, and the 5 networks are asked to synthesize their classification suggestions and give the final classification answer.

Finally, the overall classification efficiency of the ballot system for 1820 test sets was 82.1%, and the classification efficiency for 3 different test sets reached 94.0%, 76.8% and 80.8% respectively. Among them, test set 1 and test set 3 are test sets of good quality and poor quality (Poor data quality, poor segmentation quality) respectively. It is indicated that the ballot system is highly inclusive and has a high recognition rate preliminarily, so the mirror system shows stable performance when classifying 10 kinds of gestures, which is of great practical significance.