INTRAVENOUS INTERFERON ß 1 A FOR THE TREATMENT OF ISCHEMIA-REPERFUSION-INJURY IN ACUTE MYOCARDIAL INFARCT IN PIGS
Niittynen, Siiri (2020-04-09)
---
INTRAVENOUS INTERFERON ß 1 A FOR THE TREATMENT OF ISCHEMIA-REPERFUSION-INJURY IN ACUTE MYOCARDIAL INFARCT IN PIGS
(09.04.2020)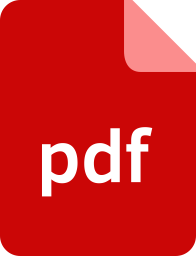 Julkaisu on tekijänoikeussäännösten alainen. Teosta voi lukea ja tulostaa henkilökohtaista käyttöä varten. Käyttö kaupallisiin tarkoituksiin on kielletty.

avoin
Julkaisun pysyvä osoite on:
https://urn.fi/URN:NBN:fi-fe2020051229461
Tiivistelmä
Objectives. Ischemia-reperfusion (IR) injury after acute myocardial infarction (AMI) seriously impairs myocardial function. In this study, we studied the potential of intravenously administered porcine recombinant interferon beta-1a (IFN-ß-1a) in myocardial protection during acute IR injury in an experimental animal model.
Design. Twenty-two piglets (26.7 ± 1.65 kg) were assigned into the interferon group (n = 12) and the control group (n = 10). IR injury was induced by occluding the distal left descending coronary artery (LAD) for 30 minutes. After reperfusion (6 hours), the experiment was terminated. In the interferon group, the animals received 12.5 micrograms of IFN-ß-1a intravenously 8 hours prior to operation, and the dose was repeated right before occlusion of the LAD. In the control group, the animals received saline solution.
The levels of IL-6 and TnI were measured from blood samples, and the amount of myocardial damage was quantified analysing myocardial apoptosis (TUNEL) and the mean fluorescent intensity (MFI) of methylene-blue dyed myocardium.
Results. The levels of IL-6 and TnI did not differ significantly between the study groups. In infarcted myocardium, there were more apoptotic myocardial cells than in healthy myocardium (0.98 ± 0.75 % vs. 0.32 ± 0.18 %, p = 0.0004). However, there was no significant difference between groups. In the interferon group, the MFI from apex of the heart was significantly lower compared to the control group (90.75 ± 4.90 vs. 96.02 ± 2.73 %, p = 0.01).
Conclusion. In this acute IR injury animal model, IFN-ß-1a may have added on the magnitude of the IR injury.