Finnish employers' beliefs about the functions of higher education : a study of hiring processes in the framework of human capital and signaling models
Abdullayev, Mushfig (2020-05-25)
---
Finnish employers' beliefs about the functions of higher education : a study of hiring processes in the framework of human capital and signaling models
(25.05.2020)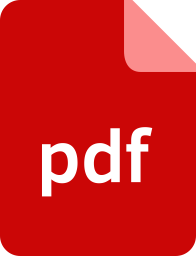 Julkaisu on tekijänoikeussäännösten alainen. Teosta voi lukea ja tulostaa henkilökohtaista käyttöä varten. Käyttö kaupallisiin tarkoituksiin on kielletty.

suljettu
Julkaisun pysyvä osoite on:
https://urn.fi/URN:NBN:fi-fe2020062646015
Tiivistelmä
Research on higher education and employability has been studied from diverse perspectives, especially in the European context. However, less consideration has been given to examining employers' perspectives and justification of their decisions to pay higher salary to employees with higher education degree compared to employees without one. The purpose of this study is to gain insight into the employers' beliefs about the impact of education on increasing workers' productivity and augmenting their skills. The study focuses on Finnish context of education and employability relations. Main research goals are to explore whether the Finnish employers believe in "skill-enhancing" power of higher education or whether they use higher education as a filtering instrument to choose suitable workers without regard to the field or contents of the education; and reveal their position in human capital - signaling continuum. In short, human capital model assumes that education is important because it increases knowledge and skills. Signaling model assumes that people have different abilities to start with and education has no effect on it. Education (diploma) functions as a signal to show to employer one's inherent ability and productivity.
The study attempts to explore employers' different attitudes towards education in two various fields of businesses: logistics and Information Technologies. Nine semi-structured interviews with the employers from logistics and Information Technologies businesses were conducted and it was analyzed using thematic analysis. Seven themes emerged, which covered different aspects of education and enabled the researcher to infer the attitude of the employers towards higher education. The themes were: selection process; educational credentials required; skills required and educations effect on skills; experience required; educational inflation and malemployment; information retention; contents of curricula.
This research indicates that many of the interviewed employers viewed institutions of higher education as a mechanism to improve graduates transition in to the labor market. They believed that school teaches discipline and socialization. According to most of the employers, universities has little or mild contribution in instilling required skills into students. They considered becoming a professional of a field as the responsibility of individual people, not of universities. Furthermore, it was revealed that majority of employers require higher education degree, which is considered as one reason for educational inflation and higher levels of malemployement.
This thesis concludes that in Finnish labor market education's both human capital and signaling functions are present, which varies by the fields of business. In the IT field employers mostly believe in human capital function of higher education. In logistics businesses, employers also, on average, consider that higher education is important. Nevertheless, they mostly utilize it in distinguishing between productive and skillful workers from unsuitable workers.