Algorithmic Collusion in Electronic Markets : a Simulation with Q-Learning Agents
Kehl-Waas, Benedikt (2020-06-05)
---
Algorithmic Collusion in Electronic Markets : a Simulation with Q-Learning Agents
(05.06.2020)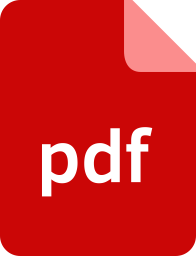 Julkaisu on tekijänoikeussäännösten alainen. Teosta voi lukea ja tulostaa henkilökohtaista käyttöä varten. Käyttö kaupallisiin tarkoituksiin on kielletty.

suljettu
Julkaisun pysyvä osoite on:
https://urn.fi/URN:NBN:fi-fe2020062946362
Tiivistelmä
Prices in electronic markets more and more get set by algorithms. If these algorithms are self-learning and act autonomously, cartel-like markets might emerge, even without any communication between the firms or the algorithms themselves.
This thesis examines this algorithmic tacit collusion within different, individual treatments using an agent-based computer simulation with Q-learning firms. More specifically, these treatments get defined by their market size (duopoly or triopoly), by their type of competition (Bertrand competition of prices or Cournot competition of quantities), as well as by the timing of interaction between firms (interaction either in discrete time or in continuous time). With the help of the simulation, differences among treatments get evaluated, and factors facilitating or impeding tacit collusion get outlined. The simulation model can be downloaded at http://kehl-waas.de/algorithmiccollusion.
Summarizing all simulation runs, five main findings emerge: (1) The parameters α and δ of Q-learning significantly affect the proneness for algorithmic collusion in any treatment. However, the best possible α and δ depend on the overall environment and cannot be generalized. (2) The timing of firms to interact with each other has no significant impact on the collusion, given a sufficient time horizon for the Q-learning algorithms to learn properly. (3) Duopolies are more prone to collusion than triopolies given a Cournot competition; triopolies are found to be more collusive given a Bertrand competition. (4) In duopoly treatments, a Cournot competition is more prone to collusion than a Bertrand competition. The effects in triopoly treatments are ambiguous, as collusion in general is more likely if firms compete in a Bertrand competition, however, the higher degree of tacit collusion per se is possible in a Cournot competition given optimal parameters for Q-learning. (5) For Q-learning, each firm has to compose its state in an accurate, but simple way, by using its competitors' prices or quantities. In triopoly treatments, the weighting of these affects the results. Given a Cournot triopoly, firms benefit by solely referring to the competitor with the smaller quantity to compose one's state for Q-learning. Given a Bertrand competition, there is a trade-off between a high degree of collusion and a high percentage of coordination, depending on the weighting of both competitors' prices.
More research is indispensable to answer multiple questions concerning algorithmic collusion and how it can be achieved, and concerning how to counter tacit collusion from a legislative perspective in order to prevent collusive market prices on a monopoly level.