VHL Gene Mutation Prediction of Clear Cell Renal Cell Carcinoma Based on CT Images
Zhao, Wenshuai (2020-06-04)
---
VHL Gene Mutation Prediction of Clear Cell Renal Cell Carcinoma Based on CT Images
(04.06.2020)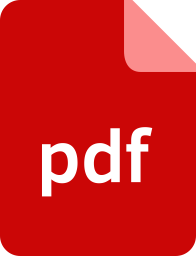 Julkaisu on tekijänoikeussäännösten alainen. Teosta voi lukea ja tulostaa henkilökohtaista käyttöä varten. Käyttö kaupallisiin tarkoituksiin on kielletty.

suljettu
Julkaisun pysyvä osoite on:
https://urn.fi/URN:NBN:fi-fe2020062946234
Tiivistelmä
Clear cell renal cell carcinoma (ccRCC) is the most common subtype of renal cell carcinoma (RCC) with the highest mortality rate among genitourinary cancers. Even though it is complicated to find the exact causes for such disease, some research has shown that patients' genetic statuses are important risk factors, such as the prevalent von Hippel-Lindau tumor suppressor (VHL) gene mutation. Therefore, identification of corresponding gene mutations has huge potential to help determine the precise treatment and predict prognosis. However, it is difficult to promote this diagnostic technique because current gene sequencing relies on the invasive sampling of tumors, which is expensive and will bring huge physical impact on patients.

Radiomics and radiogenomics are new proposed concepts and treat medical images as minable data source to explore underlying pathophysiology information and genetic causes, which innovatively provides a perspective to develop noninvasive methods to identify the gene mutation status. Inspirited by this concept, in this dissertation we focused on ccRCC and attempted to develop an accurate prediction model to detect the VHL gene mutation status based on patients' computer tomography (CT) images. Three major works have been done to deploy this research: semi-automatic segmentation of kidney tumor in CT images, fully automatic segmentation of kidneys and kidney tumor and prediction of VHL gene mutation.

Segmentation of kidney tumor is an important step for the next radiomic analysis. As a wise compromise, we proposed a 3D U-Net based semi-automatic segmentation method. This network employed the manually anchored region of interests (ROIs) as its input, and comprised only four layers rationally. To mitigate the risk brought by the limited dataset, a variety of data augmentation was adopted both in the training and testing. In addition, the Soft Dice was used to replace the traditional Dice loss to enhance the performance. Experiment on the independent testing dataset showed the Dice up to 0.87.

In order to further reduce the workload of radiologists, a fully automatic segmentation method was proposed. Based on the naïve 3D U-Net, we devised multi-scale supervision to encourage the network to make correct prediction from deeper low-resolution layers, which were then up sampled to form the final full-resolution prediction. At the same time, the exponential logarithmic loss was combined with Soft Dice to mitigate the severe sample imbalance. A connected-component based post processing method was also designed to utilize the prior knowledge to improve the segmentation accuracy further. This simple end-to-end network showed powerful performance in our independent testing dataset and also outperformed most algorithms in the KiTS19 challenge.

A classical prediction model was proposed to detect the VHL gene mutation. First, we employed a pre-trained multi-scale supervised 3D U-Net to segment the tumor area in CT images. Then 460-dimension radiomic features were extracted from tumor slices. Also, a sparse-representation-based method was adopted to select discriminating features. At last, the experiment on testing dataset showed the accuracy of 0.8 by using an ensemble subspace k-nearest neighbors (KNN) as the classifier.

In general, this dissertation progressively researched and developed the prediction method of VHL gene mutation based on CT images. It took advantage of deep learning and proposed useful and practical techniques to segment the kidney and kidney tumor. Based on the accurate segmentation, a typical machine learning method was employed to construct the prediction model.