The Application of EU Trademark Law on 3D Printing: Challenging the Scope of Current Trademark Protection?
Palko, Jussi-Pekka (2020-05-28)
---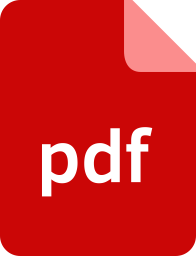 suljettu
28.05.2020
Julkaisu on tekijänoikeussäännösten alainen. Teosta voi lukea ja tulostaa henkilökohtaista käyttöä varten. Käyttö kaupallisiin tarkoituksiin on kielletty.

Julkaisun pysyvä osoite on:
https://urn.fi/URN:NBN:fi-fe2020082161361
Tiivistelmä
Three-dimensional printing (3DP) as a developing technology has the potential of changing the paradigm of manufacturing, as it enables individuals to print goods at home at a low cost, as well as to circulate 3D design models online. At the moment, this technology is still mainly used by casual users and hobbyists but there are cautious prospects of it becoming widely used by average consumers. 3D printing entering mainstream use could have radical implications on market structures, such as a major shift in the way that consumers acquire physical goods. This could also have an impact on IP rights due to the easiness and low cost with which the technology enables goods to be manufactured and circulated – sometimes illegally. This raises questions on how effective trademark protection could be afforded in terms of enforcement against illegal use in the context of various 3DP situations. This issue could become highlighted in the case of increased online sales of printed goods and computer-aided design (CAD) files that establish the basis for printing goods.

The purpose of this study is to evaluate the EU trademark system and the opportunities of businesses to acquire and protect trademark rights against illegal use by competitors in the case of increasing 3DP and CAD file use from the point of view of the current trademark law and doctrines. The relevant trademark law includes principles related to trademark requirements and the doctrines of double identity, likelihood of confusion, the average consumer, trademark use and related concepts. The aim of this study is to determine how the relevant trademark doctrines and principles could be applied in order to acquire and protect trademarks against illegal use under the current system, in particular in the online context of 3DP. These doctrines establish the core of effective rights protection, and the lack of clarity on their interpretation in the 3DP context could result as ineffective trademark protection for signs that would traditionally be protected in the physical world. In particular, the application of trademark law with regard to assigning liability for 3DP use online is uncertain.

A legal dogmatic research method is applied with a purpose of interpreting and systematizing legislation and case law related to trademarks. The current state of EU trademark legislation is critically analyzed in order to gain an understanding of the operation of the trademark system in the context of 3DP issues, in particular in relation to recognizing legal challenges arising from 3DP use and determining the effectiveness of the relevant rules for rights protection. This study finds that 3DP holds the potential for challenging the scope of the essential doctrines of trademark law in the online context, in particular when it comes to CAD files. Trademark law might need careful reconsideration in terms of protection if there is a will to protect signs in the online context of 3DP.