Cross-talk between Foxp3 and HIC1 in human induced regulatory T cells
Koskela, Saara (2020-09-03)
---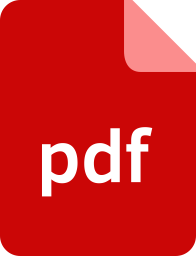 suljettu
03.09.2020
Julkaisu on tekijänoikeussäännösten alainen. Teosta voi lukea ja tulostaa henkilökohtaista käyttöä varten. Käyttö kaupallisiin tarkoituksiin on kielletty.

Julkaisun pysyvä osoite on:
http://urn.fi/URN:NBN:fi-fe2020101383923
Tiivistelmä
Regulatory T cells (Tregs) are responsible for maintaining tolerance against autoimmunity and allergy by suppressing inappropriate immune responses in human immune system. Transcription factor Forkhead box p3 (Foxp3) is considered as the master regulator of Tregs as it maintains Treg phenotype and suppressive capacity. A recent study from our group reported that in addition to Foxp3, transcriptional repressor hypermethylated in cancer-1 (HIC1) also contributes to development and function of in vitro induced Tregs (iTregs). Silencing of HIC1 led to decrease in suppressive capacity of the iTregs even though Foxp3 expression was unaffected. This raises further questions about the molecular mechanisms of HIC1 during Treg development and function.

In this study the effect of Foxp3 and HIC1 interplay on suppressive capacity of iTregs was evaluated by in vitro suppression assay after single and double knockdown of Foxp3 and HIC1 followed by confirming their reduced expression both on mRNA and protein level. In addition, expression of Treg-associated surface markers CD25, CCR4 and CTLA-4 was characterized by flow cytometry.

Successful single and double knockdown of Foxp3 and HIC1 was observed at protein level at 24 and 72 h. Furthermore, Foxp3 expression was upregulated at mRNA and protein level upon HIC1 silencing. As expected, Foxp3 knockdown reduced iTreg suppressive capacity and led to 10-20 % increase in the amount of proliferating responder cells, which was stronger than that observed with HIC1 silencing. Knockdown of HIC1 and Foxp3 did not affect the expression of the CD25 surface marker. However, CCR4 was significantly downregulated upon Foxp3 knockdown, which was not seen in HIC1-deficient iTregs. Intracellular CTLA-4 was significantly downregulated upon HIC1 knockdown. This study suggests that Foxp3 and HIC1 may regulate the suppressive capacity of human iTregs via compensatory and/or different mechanisms which will be further investigated by genome-wide mRNA expression profiling of Foxp3/HIC1-deficient iTregs.