Delivery of Cas9/sgRNA system using functionalized mesoporous silica nanoparticle system
Koivisto, Oliver (2020-09-03)
---
Delivery of Cas9/sgRNA system using functionalized mesoporous silica nanoparticle system
(03.09.2020)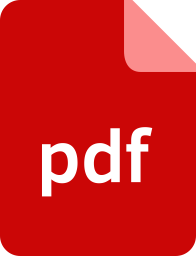 Julkaisu on tekijänoikeussäännösten alainen. Teosta voi lukea ja tulostaa henkilökohtaista käyttöä varten. Käyttö kaupallisiin tarkoituksiin on kielletty.

suljettu
Julkaisun pysyvä osoite on:
https://urn.fi/URN:NBN:fi-fe2020101383990
Tiivistelmä
CRISPR/Cas9 has become an attractive tool for performing genomic editing due to its versatility and efficiency. However, one of the major challenges in CRISPR/Cas9-based genome editing is the active delivery to the specific sites safely. In this thesis, direct and efficient intracellular transport of CRISPR/Cas9 plasmids is achieved with functionalized mesoporous silica nanoparticles (MSNs). MSNs (Cy5.5 labelled MSN-NLS) with large pores were synthesized with fluorescent dye (Cy5.5) and conjugated with nuclear localization sequence (NLS, PKKKRKV). High loading efficiency (54 %) towards plasmids (PXN cutting plasmid: Cas9/paxillin_sgRNA plasmid and AICSDP-1: PXN-EGFP, GFP repair-template) was observed.

Afterwards, plasmid loaded MSNs were electrostatically coated with PDDA by using microfluidic nanoprecipitation. The polymer coating achieved protection against premature plasmid release from the MSNs, and in endosomal pH (5.5) plasmid release was observed after 4 hours, while in neutral pH (7.4) MSN@PDDA remained stable. Nanocarrier-enhanced cell internalization and endosomal clearance have been observed after 4 hours. After released into the cytoplasm, the NLS facilitated the nucleus transport for Cas9/sgRNA and GFP repair template plasmids.

MSN system successfully introduced GFP-tag knock-in into the PXN through homology-directed repair (HDR) in the genomic sequence of U2OS cells. Knock-in was observed with laser scanning confocal microscopy by using paxillin staining antibodies and investigating the overlap between paxillin protein and GFP-tagged fusion paxillin protein at focal adhesion sites. This intracellular delivery system demonstrated a potential method for overcoming the physiological barriers for CRISPR/Cas9 delivery, which shows a great promise for further studies related to MSN based gene delivery. Scientific article, where I contributed equally, has been written based on results presented here.