The efficacy of probiotics and/or n-3 long-chain polyunsaturated fatty acids intervention on maternal prenatal and postnatal depressive and anxiety symptoms among overweight and obese women
Hulkkonen, Pauliina (2020-10-05)
---
The efficacy of probiotics and/or n-3 long-chain polyunsaturated fatty acids intervention on maternal prenatal and postnatal depressive and anxiety symptoms among overweight and obese women
(05.10.2020)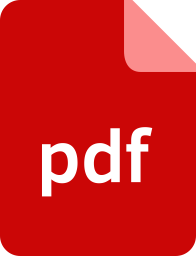 Julkaisu on tekijänoikeussäännösten alainen. Teosta voi lukea ja tulostaa henkilökohtaista käyttöä varten. Käyttö kaupallisiin tarkoituksiin on kielletty.

suljettu
Julkaisun pysyvä osoite on:
https://urn.fi/URN:NBN:fi-fe2020101383989
Tiivistelmä
Maternal depressive and anxiety symptoms are common among perinatal period and may endanger maternal and child well-being. The latest research has demonstrated that probiotics and n-3 long-chain polyunsaturated fatty acids (n-3 LC-PUFAs) may reduce these symptoms.

This study was a secondary outcome of the primary trial, mother-child dietary intervention study at the University of Turku and Turku University Hospital. This study investigated the efficacy of probiotics and/or n-3 LC-PUFA in modifying pre- and postnatal maternal depressive and anxiety symptoms. Also, symptom trajectories were identified and influence of lifestyle factors on symptoms was evaluated. Overweight women (n=439) were randomized to intervention groups (probiotics+n-3 LC-PUFA, probiotics+placebo, n-3 LC-PUFA+placebo, placebo+placebo) from early pregnancy until six months postpartum, and assessed at early and late pregnancy and three, six and 12 months postpartum for depressive and anxiety symptoms with Edinburgh Postnatal Depression Scale (EPDS) and Anxiety subscale of Symptoms Checklist (SCL-90). Latent growth mixture modeling was used to model the symptom courses. Dietary quality and physical activity were assessed with validated indices.

Participant's mean symptom scores were generally low. Intervention groups differed in EPDS scores three, six and 12 months postpartum even though in the post hoc comparisons only n-3 LC-PUFA+placebo group compared to probiotics+placebo group had a significantly different EPDS score in 12 months' time point (p=0.039). Compared to baseline, intervention resulted in increased EPDS scores (by 1.11 points) in the n-3 LC-PUFA+probiotics group and to decreased scores (by 0.85 points) in the n-3 LC- PUFA+placebo group over pregnancy (p=.017). No other differences in the EPDS or SCL-90 scores due to the intervention were seen. Irrespective of the intervention, three depressive and two anxiety symptoms trajectories were identified. Dietary quality correlated negatively with depressive symptoms in early pregnancy and at six months postpartum and with anxiety symptoms in early pregnancy. Perinatal events including mother-reported colic were related to higher symptoms.

The effect of intervention was small and likely clinically insignificant. More research of the effect of nutrition supplements is needed in order to create recommendations to mothers in pregnancy and postpartum period with regard to depression and anxiety symptoms.