Functional Characterization of NF1 Deficient Breast Cancer
Le, Kim (2020-11-16)
---
Functional Characterization of NF1 Deficient Breast Cancer
(16.11.2020)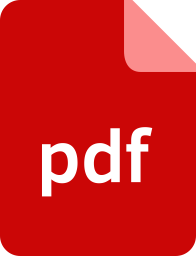 Julkaisu on tekijänoikeussäännösten alainen. Teosta voi lukea ja tulostaa henkilökohtaista käyttöä varten. Käyttö kaupallisiin tarkoituksiin on kielletty.

suljettu
Julkaisun pysyvä osoite on:
https://urn.fi/URN:NBN:fi-fe20201223102840
Tiivistelmä
Neurofibromatosis type 1 (NF1) is an autosomal dominant disorder with an incidence of 1:2,000. NF1 is caused by pathogenic variants of the tumor suppressor gene NF1. The NF1 syndrome increases cancer incidence and is associated with poor cancer prognosis. In particular, patients with NF1 have increased lifetime risk of breast cancer with a particularly poor 5-year survival. NF1-related breast cancers carry unfavorable prognostic factors, such as HER2 amplification more often than breast cancers of the general population. However, the unfavorable prognostic factors associated with NF1-related breast cancer cannot solely explain the poor prognosis. The aim of this study is to elucidate the functional impact of NF1 deficiency on breast cancer cells and to shed light on the underlying causes of the poor breast cancer prognosis in patients with NF1.

The NF1 deficiency was modeled with siRNA-mediated silencing of NF1 in five different cell lines representing different subtypes of breast cancer. MCF7, BT-474, BT-20, MDA-MB-231, and MCF10A cell lines were used to examine the effect of NF1 knockdown on the viability, proliferation, migration, and drug response of the cells. The drug response to two cytotoxic agents, docetaxel and doxorubicin hydrochloride was examined.

The results show that NF1 deficiency alters the behavior of breast cancer cells. NF1 deficiency enhanced the viability of HER2-amplified BT-474 breast cancer cells and increased the proliferation of estrogen receptor positive MCF7 breast cancer cells (P < 0.001). Unexpectedly, NF1 knockdown reduced the proliferation of MCF10A epithelial cells (P=0.016). The proliferation of NF1 deficient cells was generally less affected by treatment with docetaxel or doxorubicin hydrochloride than the proliferation of control cells.

NF1 knockdown enhanced the viability of the HER2-amplified BT-474 breast cancer cell line. This result is in concordance with the previous studies showing that HER2 amplification is overrepresented in NF1-related breast cancers. Moreover, NF1 deficiency accelerated the proliferation of ER-positive MCF7 breast cancer cell line and weakened the effect of cytotoxic agents on the proliferation of all breast cancer cell lines. These results indicate that NF1 deficiency may contribute to breast cancer aggressiveness and therapeutic response in patients with NF1. In conclusion, further studies are needed to gain a better understanding of the functional impact of NF1 deficiency on breast cancer. A deeper insight into the behavior of NF1 deficient breast cancer can guide the treatment and reveal novel therapeutic targets for NF1-related breast cancer.