THE IMPACT OF COUNTRY OF ORIGIN ON INTERNATIONAL BRANDING : Study of Four Finnish Design Companies
Lehtovuori, Tuomas (2020-12-01)
---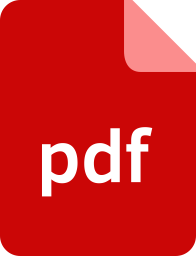 suljettu
01.12.2020
Julkaisu on tekijänoikeussäännösten alainen. Teosta voi lukea ja tulostaa henkilökohtaista käyttöä varten. Käyttö kaupallisiin tarkoituksiin on kielletty.

Julkaisun pysyvä osoite on:
http://urn.fi/URN:NBN:fi-fe20201209100099
Tiivistelmä
The impact of country of origin on brand associations has long been recognized in international
branding literature. However, the role of country of origin in brand management has gone
unnoticed. This is relevant especially for the companies that benefit or could benefit from their
country of origin image. This study addresses the question how Finnish design companies
utilize their country of origin in international branding.
The study found that Finnish designer companies have different approaches to how they utilize
their Finnish origins in branding. There were certain similarities between the companies, but
the differences were more prevalent. The companies represent their own unique purpose and
the brand narratives are different. Similarly, the reasons and justifications how the companies
represent Finland are different. It is an important finding, because it proves that country of
origin is not only an external aspect that companies 'utilize'. On the contrary, it can be a central
aspect of the brand's overall purpose and a reason for its existence. Overall, all brands are
unique which means that the methods how country of origin is used and how it affects the brand
is unique.
The study found many differences in how the selected companies position themselves.
However, the study discovered many similarities as well, especially in the companies' brand
communication. All the studied companies use somewhat similar themes and patterns in
communication. Finnish nature, simplicity and functionality were found to be common themes
in most companies' brand communication. Furthermore, most companies highlighted the role
of physical channels in communication.
Overall, the research discovered that brand positioning determines the latter phases of the
branding process. It highlights the fact that branding should be approached from a
comprehensive viewpoint where all branding actions support the brand core.
The findings of this study are mostly in line with the earlier literature about country of origin
branding. The similarities with earlier literature are stronger than the differences. However, this
study provided entirely new insights to country of origin branding, such as that companies do
not simply 'utilize' their country of origin. Instead, a company's purpose may be highly
connected to its country of origin, and the company may become a representation of its home
country. Therefore, the author encourages further research about how companies can gain a
position as a so-called brand ambassador of its country of origin.