The guanine nucleotide exchange factor VAV3 participates in ERBB4-mediated cancer cell migration
Kirjalainen, Peppi (2020-12-14)
---
The guanine nucleotide exchange factor VAV3 participates in ERBB4-mediated cancer cell migration
(14.12.2020)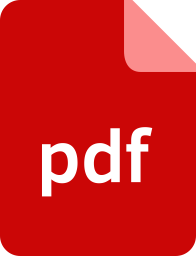 Julkaisu on tekijänoikeussäännösten alainen. Teosta voi lukea ja tulostaa henkilökohtaista käyttöä varten. Käyttö kaupallisiin tarkoituksiin on kielletty.

suljettu
Julkaisun pysyvä osoite on:
https://urn.fi/URN:NBN:fi-fe20201222102707
Tiivistelmä
ERBB4 is a cell surface receptor that belongs to the ERBB family of receptor tyrosine kinases. Binding of a ligand to the extracellular domain leads to the activation of the intracellular kinase domain and autophosphorylation of ErbB4's cytoplasmic tail. These phosphotyrosines serve as docking sites for proteins that initiate signaling cascades resulting in proliferation, migration and survival both in healthy human tissues as well as in human pathologies such as cancer. Here ErbB4-associating proteins in breast cancer cells were purified and analyzed by mass spectrometry to characterize novel molecular components of ErbB4 signaling. One of the ErbB4- interacting proteins identified was guanine exchange factor (GEF) Vav3, an activator of Rho family GTPases. The ERBB4-VAV3 interaction was confirmed by targeted MS and coimmunoprecipitation experiments, and tyrosines 1022 and 1162 of ERBB4 and SH2 domain of Vav3 were defined necessary for the interaction. Migration analyses with dominant-negative VAV3 constructs and shRNA-mediated down-regulation of VAV3 expression showed that active VAV3 participates in ERBB4-stimulated cell migration.These results confirm the ERBB4-VAV3 interaction and define VAV3 as a novel effector of ERBB4-mediated migration and describe a novel signaling pathway of ERBB4 relevant to cancer cell migration. Both ERBB4 and VAV3 have been shown to be more broadly expressed in human breast cancer when compared to normal breast tissue. Thus, it is interesting to speculate whether the ERBB4-VAV3 interaction has a role in cancer cell migration and metastasis in breast cancer and further if drugs targeting ERBB4 could also inhibit metastasis.