"mplementation of bioinformatics pipeline and evaluation of two histone trimethylation data from CUT&RUN analysis of breast cancer cell line SKBR3
Mandal, Roshan (2020-12-14)
---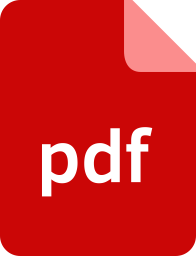 suljettu
14.12.2020
Julkaisu on tekijänoikeussäännösten alainen. Teosta voi lukea ja tulostaa henkilökohtaista käyttöä varten. Käyttö kaupallisiin tarkoituksiin on kielletty.

Julkaisun pysyvä osoite on:
http://urn.fi/URN:NBN:fi-fe20201223102755
Tiivistelmä
Research of chromatin and histone modifications is important for determining phenotypic variability and susceptibility to diseases. Post-translational modifications (PTMs) of histone proteins participate in the regulation of chromatin changes, the structure of chromatin, and in vital process like replication, transcription, DNA repair and can be associated with diseases.

Advancements in next-generation sequencing methods and their combination with bioinformatics, helps us to efficiently study epigenetic regulation of genome. There are different techniques available to study DNA-binding proteins and modification of histone proteins. A new method called as Cleavage Under Targets & Release Using Nuclease (CUT&RUN) was developed and is based on chromatin immunocleavage targeted nuclease strategy. Due to endonuclease digestion, fragments generated are shorter which helps in higher resolution mapping in comparison to physical fragmentation.

The primary objective of this study was to evaluate performance of the CUT&RUN method by conducting the bioinformatic analysis of two trimethylated histone marks (H3K4me3 and H3K27me3) data obtained using CUT&RUN method from breast cancer cell line SKBR3. To achieve this objective, I adapted a previously published bioinformatics pipeline for analysis of sequencing data obtained from CUT&RUN. My aims were the following (i) to implement the tools for bioinformatic analysis of CUT&RUN data, (ii) check raw data quality by using fastQC and multiQC, (iii) evaluate mapping of the data to the human reference genome hg19 by using Bowtie 2 (iv) find the enriched region in genome (peak calling) by using SEACR (v) and examine functional enrichment of peaks by using GREAT tools.

The fastQC and multiQC analysis of raw data showed quality of raw data generated through CUT&RUN were very good, covering the required sequencing depth and phred score above 32. The mapping of reads to human reference genome hg19 showed an average of 96.27% overall alignment rate with maximum number of reads aligned concordantly exactly 1 time. The peak calling showed enriched regions, and their location on chromosomes with associated genes. The GO (Gene Ontology) biological processes and molecular function from functional annotation results for H3K4me3 were associated mostly with physiological process of cells, probable reasons might be that most of genes associated with H3K4me3 are linked to house-keeping gene function while that of H3K27me3 were mostly associated with neural and sodium transport activity. The analysis supports CUT&RUN method performance on both histone mark H3K4me3 and H3K27me3 is acceptable.