Upper Secondary School Students' Perceptions of Inner Speech Use in English – a Quantitative Study of Finnish EFL Learners
Lindström, Milla (2021-02-24)
---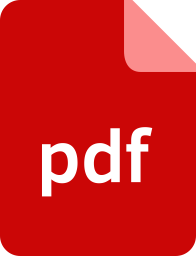 suljettu
24.02.2021
Julkaisu on tekijänoikeussäännösten alainen. Teosta voi lukea ja tulostaa henkilökohtaista käyttöä varten. Käyttö kaupallisiin tarkoituksiin on kielletty.

Julkaisun pysyvä osoite on:
http://urn.fi/URN:NBN:fi-fe202103248265
Tiivistelmä
This thesis set out to investigate upper secondary school students' perceptions about the nature and use of inner speech (IS) in English. The relationship between thinking and speaking has been of interest since the 19th century, but the research on IS has mainly concentrated on the first language of the person (see e.g. Vygotsky 1978, 1986). A slow shift has occurred during the last 30 years as researchers have started to concentrate on IS that occurs in other languages (see e.g. Guerrero 1999, 2005, 2018). However, there is still a lack of research with regard to inner speech occurring in other languages except for the mother tongue(s) and its connection to language learning, even though its potential in pedagogical purposes is already somewhat known (Guerrero 2018). This thesis aims to answer the following questions: do Finnish upper secondary school students experience inner speech in English (L2), and if they do, in what forms and in which situations it occurs. In addition to that, four variables were investigated more thoroughly with regard to the students' use of L2 IS. These variables included encouragement for the use of L2 IS the students had received, the number of years spent learning English, the age of starting English learning and the academic performance of the students. The participants of the study consisted of 135 Finnish upper secondary school students and the data were gathered using an online questionnaire. Quantitative methods were used to analyse the data. The nature of the IS experienced by the students was dynamic and versatile. The results suggested that only in some situations encouragement has an effect on the use of L2 IS, but the impact was found only slightly significant. The effect of the two variables, the number of years of studying English and the age of starting English learning, was visible in figures but turned out statistically insignificant. The relationship between academic performance in English and the use of L2 IS, however, turned out slightly significant. The number of students that reported having been encouraged to use L2 IS changed notably between two separate questions, which could be seen as a reflection of the abstract yet familiar nature of the phenomenon of IS. More research on the topic is desperately needed in order to understand the role and potential of L2 IS use in learning-related environments. Including the use of L2 IS in teacher training as well as part of learning materials could make the phenomenon more tangible and thus possibly an established part of language learning and teaching in the future.