Diagnostic performance of MUC1 glycovariant assay from ovarian cyst fluid
Mäkelä, Maria (2021-05-31)
---
Diagnostic performance of MUC1 glycovariant assay from ovarian cyst fluid
(31.05.2021)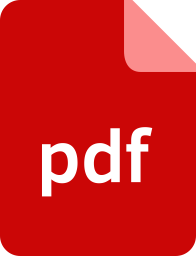 Julkaisu on tekijänoikeussäännösten alainen. Teosta voi lukea ja tulostaa henkilökohtaista käyttöä varten. Käyttö kaupallisiin tarkoituksiin on kielletty.

suljettu
Julkaisun pysyvä osoite on:
https://urn.fi/URN:NBN:fi-fe2021061738466
Tiivistelmä
Epithelial ovarian cancer (EOC) is the most lethal gynaecological malignancy. Mucins are heavily O-glycosylated proteins and used as serum biomarker for EOC. The conventional mucin-16 (also known as CA125) immunoassay (CA125IA) uses protein-specific monoclonal antibodies (mAbs) while MUC1IA (also known as CA15-3IA) in principle defines the mucin-1 (MUC1) glycovariant detected using an anti-MUC1 mAb and a mAb against the sialylated carbohydrate and has a moderate sensitivity and specificity for EOC as the marker is not truly cancer specific. It is widely documented that aberrant glycosylation is associated with malignant transformation, tumor progression in essentially all types of human cancers. The sialyl-Tn antigen (STn) is abundantly expressed in many types of human cancers including EOC.

In this study, we developed an EOC-specific MUC1 glycovariant assay, a sandwich immunoassay using an anti-MUC1 specific mAb (Ma552) immobilized on microtitration wells and an anti-STn mAb coated on fluorescent europium-chelate doped nanoparticles (Eu+3-NPs) as a tracer (MUC1STn). The novel MUC1STn assay was evaluated in ovarian cyst fluid of patients with benign tumors (n=18) and malignant cysts (n=54; borderline n=23, malignant type I n=13 and malignant type II n=18). We further compared our novel MUC1STn assay with our existing MUC16STn assay and reported ctDNA (circulatory tumour DNA) values as well.

An analytically sensitive MUC1STn assay in ovarian cyst fluid was developed. ROC analysis showed higher area under curve for the MUC1STn-assay (AUC 0.966) than for the ctDNA (0.926), MUC16STn-assay (0.870) and least for combined conventional MUC1IA and MUC16IA (0.706). The combination of our novel glycovariant assay and ctDNA values complement to each other and further increase the AUC (0.981).

Our results suggest that the glycovariant assay could be an excellent alternative to the conventional assays for monitoring of therapy and diagnostics of EOC. The altered glycosylation (MUC1STn and MUC16STn assay) with combination of genetic evaluation (ctDNA) of cyst fluids might be able to inform the management of the large number of women with these lesions.