Cognitive Load of Translators: Theory vs. Practice
Da Silva, Marianne (2021-06-03)
---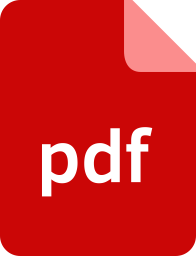 suljettu
03.06.2021
Julkaisu on tekijänoikeussäännösten alainen. Teosta voi lukea ja tulostaa henkilökohtaista käyttöä varten. Käyttö kaupallisiin tarkoituksiin on kielletty.

Julkaisun pysyvä osoite on:
http://urn.fi/URN:NBN:fi-fe2021061738350
Tiivistelmä
This thesis examines the cognitive load of translators. Since translation involves a
multitude of demanding cognitive processes and the exertion of effort, one could conclude
that translation can be cognitively very straining, and that translators would experience
cognitive load often. To find out whether this theory is supported by translators' practical
experiences of cognitive load, I conducted a questionnaire to which 59 translators
responded. The respondents of the questionnaire were fulltime translators from various
branches of translation, with different working languages, and with experience ranging
from less than 10 years to over 30 years. The questionnaire included the following
questions: In your experience, is translation cognitively straining? Does cognitive load
sometimes manifest itself physically? What means do you use to alleviate cognitive load
during work? What do you do to recover from work? The first two questions included a
Likert scale and a voluntary supplementary section. The last two questions were open ended questions. I was able to analyze all the responses both qualitatively and
quantitatively, by categorizing the voluntary responses and the open-ended responses into
themes and hypernyms. I then compared the data of the results to the theory presented in
the study. For the theoretic section, I mostly applied literature from Kahneman (2012),
Huotilainen & Saarikivi (2018), Niemi-Murola (2018), Rojo (2015), Lupien (2005,
2007), and Ferreira (2017). I also presented two relating studies; one on translators'
occupational stress by Courtney & Phelan (2019), and another on translators' cognitive
ergonomics by Ehrensberger-Dow et al. (2015).
For the most part, the results of the study do support theory. Most of the participants felt
that translation is quite (31) or at least little (17) straining. This differs to some extent
from the assumptions made based on theoretical knowledge of translation. Most of the
participants (36) did feel that cognitive load does sometimes manifest itself physically.
The physical symptoms listed were shallow respiration, excessive perspiration, muscle
tension, headaches, irritation, fatigue, stress, accelerated heart rate, hunger, difficulty to
sleep, and difficulty to wake up in the morning. These responses are in-line with theory.
The most popular means of alleviating cognitive load listed by the participants were
working strategies (32), breaks (31), and exercising (16). For this question, practice does
support theory, since all the same means listed by the participants are also recommended
by theory. Finally, the responses support theory in that recovery from work occurs when
doing activities that do not require cognitive effort or analytical thinking.
More vast studies should be conducted on the cognitive load of translators. For instance,
does cognitive load increase with the number of working languages? Are there substantial
differences of cognitive load between branches? Cognitive load can be studied by
different questionnaires and by different psycho-physiological response-based methods.
Samankaltainen aineisto
Näytetään aineisto, joilla on samankaltaisia nimekkeitä, tekijöitä tai asiasanoja.
Hakala, Juuso

(

Turun yliopisto

,

29.03.2017

)

Schildt, Sebastian

(

2007

)

Kataja, Eeva-Leena

Turun yliopiston julkaisuja. Sarja B: Humaniora : 464

(

Turun yliopisto

,

24.11.2018

)

Maternal pre- and postnatal depressive and anxiety symptoms are common. These symptoms of distress are known to adversely impact both maternal adaptations to motherhood as well as child development. Currently, little is ...