Determinants of share repurchases in Finland : Evidence from Nasdaq Helsinki
Kauma, Nelli (2022-01-21)
---
Determinants of share repurchases in Finland : Evidence from Nasdaq Helsinki
(21.01.2022)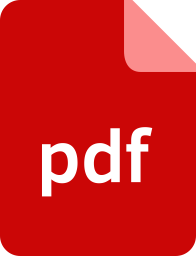 Julkaisu on tekijänoikeussäännösten alainen. Teosta voi lukea ja tulostaa henkilökohtaista käyttöä varten. Käyttö kaupallisiin tarkoituksiin on kielletty.

suljettu
Julkaisun pysyvä osoite on:
https://urn.fi/URN:NBN:fi-fe2022020417712
Tiivistelmä
The aim of this study is to find out what the determinants of share repurchases are in Finland in
the 2010s. Emphasis is on determinants, which have not been studied in Finland prior to this
thesis. Repurchases have historically been a popular payout method in the United States, where
the literature handling the risen popularity of repurchases started to appear in the 1990s and the
early 2000s. Repurchases have only become legal in Europe later on, which is why the literature
is rather young. In Finland, the reporting environment offers a good precondition for studies but
until now, the repurchase literature has concentrated mostly on corporate governance and taxation
issues.
Literature has identified several motives behind repurchases, the inherent stickiness of dividends
being one of the most obvious reasons behind preferring them over dividends. Other motives
identified include undervaluation and signalling, the lack of investment opportunities, foreign and
insider ownership, and capital structure adjustments, among others. The research questions are
studied first through reviewing the relevant theoretical base on corporate payouts and the
institutional environment in Finland. Secondly, an overview on the literature is presented. The
empirical part of the study is performed quantitatively through running two regressions. The main
regression model is a logit model regression which enables the analysis of factors affecting the
likelihood of a repurchase. A tobit model regression is conducted to analyse factors affecting the
value of a repurchase.
To summarize the findings, Finnish repurchasing firms are larger, more profitable and have larger
cash holdings than non-repurchasing firms. They are less likely to pay dividends and have a higher
proportion of foreign ownership, which indicates their preference of capital gains over dividends.
Additionally, firms with stable cash flows are more likely to repurchase than those with volatile
cash flows. The results shed light on repurchasing practices in Finland; they confirm points
noticed in studies conducted in the avoir fiscal system era, but also bring new information about
current practices. There is room for further studies, especially around ownership concentration,
leverage, earnings management or the substitution effect of payouts, for instance.