Research on EEG Signal Processing and Pattern Recognition in Sleep Related Applications
Jiang, Dihong (2019-10-15)
---
Research on EEG Signal Processing and Pattern Recognition in Sleep Related Applications
(15.10.2019)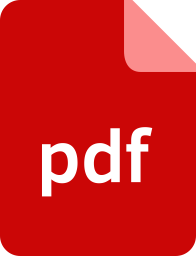 Julkaisu on tekijänoikeussäännösten alainen. Teosta voi lukea ja tulostaa henkilökohtaista käyttöä varten. Käyttö kaupallisiin tarkoituksiin on kielletty.

suljettu
Julkaisun pysyvä osoite on:
https://urn.fi/URN:NBN:fi-fe2019102534874
Tiivistelmä
Sleep is one of the most important physiological process for human beings. Nowadays, however, an increasing number of people are suffering from sleep-related diseases and disorders. In order to diagnose sleep-related disorders, sleep is usually monitored using the polysomnography (PSG) devices which record electroencephalogram (EEG), electrocardiogram (ECG), electrooculogram (EOG), electromyogram (EMG), etc.
Among all these physiological signals, EEG is regarded as the gold standard signal for sleep-related analysis, which scores the electrical activity of the brain. EEG is aperiodic and non-stationary without distinct morphological features, and may vary considerably in amplitude and fluctuation across subjects, making the processing and analysis of EEG signal a challenging task.
The correlation between sleep and the rich biomedical information embedded in EEG has been explored deeply in current sleep-related analysis by means of complicated EEG signal processing and pattern recognition technologies. In order to automate clinical sleep-related diagnosis and provide a reliable analysis result based on EEG signals, this dissertation focuses on the research of EEG processing and pattern recognition technologies in the following three aspects that attract much attention in the field of sleep research: sleep spindle detection, sleep stage classification and sleep apnea detection.
Sleep spindle activities are usually stable for a subject yet may vary considerably across subjects. In order to boost generalization ability and robustness of the automatic sleep spindle detection method that screens out sleep spindle activities from raw central-channel EEG signals, an adaptive Teager energy parameters method is proposed. The method achieves a high recognition rate for spindle activities.
Sleep stage classification from EEG is the basis of sleep monitoring and evaluation, which segments a whole-night sleep into 30-second epochs and annotate each of them with one of five different sleep stages. We propose two different methods for different input modalities. For inputting single-channel EEG, a multimodal decomposition with a hidden Markov model (HMM) based refinement method is presented, which achieves an overall accuracy as high as 0.894 for Sleep-EDF database and 0.793 for MASS database (Montreal Archive of Sleep Studies). For inputting multi-channel EEG, a novel sleep stage classification method is proposed based on the features extracted from the covariance matrices mapping on Riemannian manifold using multi-channel EEG. An overall accuracy of 0.801 and a Cohen's Kappa coefficient of 0.704 are obtained on MASS database.
Sleep apnea detection from EEG aims to identifying the seizure of sleep apnea from EEG signals. We propose a novel framework for this task. The single-channel EEG is firstly transformed into time-frequency images, and classified by a multi-scale parallel convolutional neural network (CNN). On MIT-BIH polysomnographic dataset, this method yields an overall accuracy of 0.891 for sleep apnea recognition.
This dissertation concludes our research on EEG signal processing and pattern recognition technologies, and explores the optimal solutions in aforementioned aspects: sleep spindle detection, sleep stage classification and sleep apnea detection. Research in this dissertation is expected to assist and improve the diagnosis and analysis of sleep-related pathologies.
Samankaltainen aineisto
Näytetään aineisto, joilla on samankaltaisia nimekkeitä, tekijöitä tai asiasanoja.
Bergman Elina

;

Korhonen Päivi E

;

Rautava Päivi

;

Loyttyniemi Eliisa

;

Myllyntausta Saana

In this prospective follow-up study, we aimed to examine whether changes in self-reported sleep quality, sleep duration, and sleep medication use are temporally associated with changes in quality of life and work ability ...

With the population aging, prevalence of cognitive deficits is increasing. To suppress this increase it is crucial to detect underlying risk factors behind cognitive deficits and enable primary prevention early enough in ...

avoin

Peltola, Maria

Turun yliopiston julkaisuja. Sarja D, Medica – Odontologica : 1122

(

Turun yliopisto

,

15.08.2014

)

ABSTRACT Maria Peltola Electrical status epilepticus during sleep – Continuous spikes and waves during sleep Department of Clinical Neurophysiology, University of Turku Department of Clinical Neurophysiology and ...